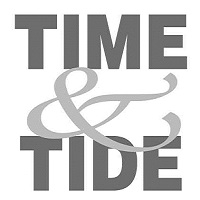 TIMES of crisis mostly give birth to stories of valour. But the dark side of disdain also comes out in a brutal manner during such times. The growing instances of stigmatising of coronavirus patients and criminal apathy towards the COVID-19 victims coming out from various parts of the country are prime examples of toxic elements living in the society. Each day brings stories of denial of dignified last rites to the people who succumbed to the virus. Even the close relatives turn their back on the victim, leaving the authorities to complete the process.
This behaviour goes totally against the age-old Indian traditions of ensuring dignity of the dead. Vice-President Mr. M Venkaiah Naidu's anguish over the prejudice against COVID patients is expression of majority of Indians who understand the importance of empathy for those in distress. Ostracising the patients infected with coronavirus is an extremely selfish and boorish act. Along with the battle against the deadly virus, a parallel fight must be launched to nip this prejudice in the bud. The virus will be taken care of with proper medical care but the dirty mindset has no solution.
CAA'S IMPORTANCE THE arrival of the first batch of eleven members of the minority Sikh community from Afghanistan underscores the importance of the Citizenship Amendment Act (CAA) that has come into force in India after a parliamentary legislation. The Act allows religious minorities from Pakistan, Afghanistan, and Bangladesh, facing religious persecution, to get a fast track entry in seeking Indian citizenship. Repatriation of the Sikhs in Afghanistan has become necessary after perturbing reports of security threats, human rights violation and attacks on minority community started coming out.
The Sikh minority has become a soft target for the Taliban and other terrorist groups. Similar is the situation of other minorities including Hindus in Pakistan. The CAA was brought into effect specifically to address this problem but faced unnecessary opposition driven by political forces with the help of anti-national elements. Such elements are yet again advised to see the condition of religious minorities in the Muslim-majority neighbourhood before taking an illogical and blind stand against a perfectly legal instrument of the Government.