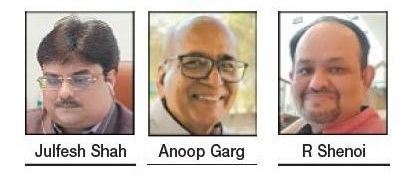 Business Bureau :
MEDICAL services of all kinds including hospitals, nursing homes, clinics are eligible for MSME registration and they can avail the benefits that are extended to MSMEs, said CA Julfesh Shah while addressing a webinar on 'MSME for medical and dental services' organised by VSPM, Nagpur. He further said that as per Section 2(e) of the MSMED Act 2006 "enterprise" means an industrial undertaking or a business concern or any other establishment, by whatever name called, engaged in the manufacture or production of goods, in any manner, pertaining to any industry specified in the First Schedule to the Industries (Development and Regulation) Act, 1951 (55 of 1951) or engaged in providing or rendering of any service or services.
"Hence, all type of medical services extended by the medical fraternity will qualify to be classified as MSME as per the new definition w.e.f. July 1, 2020. Udyam registration can be done online by them for getting the MSME registration certificate," he said. By obtaining the Udyam registration, the enterprises dealing in medical services including dental services and healthcare can avail the applicable benefits extended under MSME. For the practicing professionals who have already obtained the bank loan for setting up hospitals and purchase of machinery can avail under the Stimulus Package announced by Government of India, the existing professionals who have taken the loan from the bank will get additional loan of 20 per cent with lower Interest rate which varies from 7 per cent to 8 per cent for 48 months, he added.
Shah said that if a newly- passout medical professional want to setup a new hospitals with purchase of machinery with maximum project cost upto Rs 10 lakh. Then under the CMEGP Scheme announced by Government of Maharashatra, he can get a collateral free loan as well as back ended subsidy from the Government which varies from 15 per cent to 35 per cent of project cost. Also there are other benefits like protection against delay in payments, credit facilitation through bank, subsidy on patent registration upto 50 per cent, technology upgradation support, energy conservation support etc.
Julfesh Shahalso advised about the various industrial opportunities that can be explored by the medical fraternity like manufacturing of medical devices including dental products and equipments, pharma sector, recycling of bio-medical waste. "80 per cent of the medical devices and equipments used in india are imported and most of them from USA and China," he said adding that to become Aatmanirbhar, we need to produce medical equipments like CT, MRI, C-Arm, X-Ray, Ultrasound, Cancer diagnostic equipments like PET scan, dental equipments etc., which can prove to be a great opportunity for the medical fraternity. Dr Usha Radke, Dean of VSPM Dental College Nagpur delivered the keynote address. Dr Anoop Garg, Senior Dentist chaired the session and Dr Ramkrishna Shenoi coordinated the webinar and proposed vote of thanks.