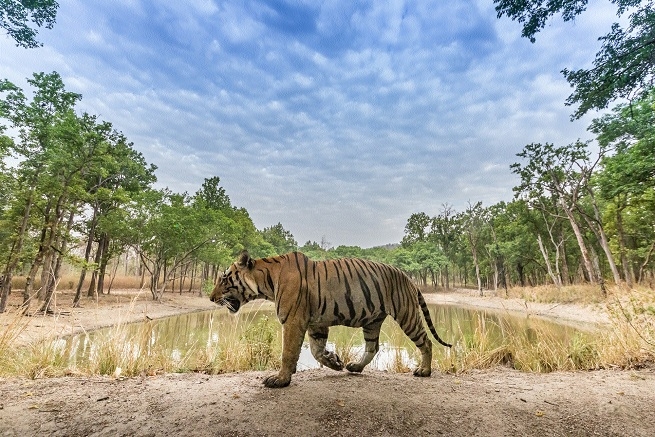 TIGER, TIGER BURNING BRIGHT IN OUR VERY OWN 'TIGER STATE': A mesmerising picture of a tiger clicked by APCCF (IT), Madhya Pradesh, Sanjay Shukla (IFS).
Staff Reporter :
On the eve of Global Tiger's Day, tiger Census report was released by the Union Environment Ministry that lauded the performance of Bandhavgarh Tiger Reserve (BTR) with 124 tigers utilising the reserve. The report revealed that 104 tigers are residing within the reserve area of Bandhavgarh. Besides, there are 108 tigers at Kanha Tiger Reserve including 88 within the reserve area.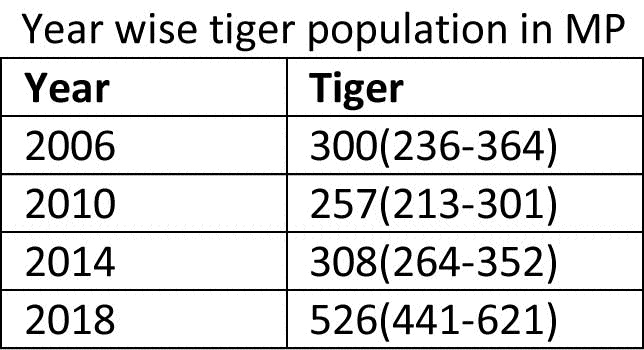 On third place, Panna Tiger Reserve displayed 31 tigers with 25 feline within reserve area. Pench, Satpura and Sanjay Dubri Tiger Reserves have displayed respectively 87, 47 and 6 tigers including 61, 40 and 5 within the reserve area. Talking to 'The Hitavada' PCCF Alok Kumar said, "Census report is released on ministry level. SE range of tigers utilising the Bandhavgarh reserve is 5 and tigers within reserve are 0.43. This motivates us for better conservation of animals.
We are working to extend the movement range of tigers inside and outside of reserve." He further informed that Madhya Pradesh is known as 'Tiger State' with 526 tigers as per Census 2018. He said that National Tiger Estimation was conducted in Madhya Pradesh from December 2017 to March 2018. Madhya Pradesh remained on top of the list with 426 tigers. Karnataka remained second with 524 tigers while Uttarakhand remained on the third place across country with 442 tigers. The report is released by the Union Government every four years.