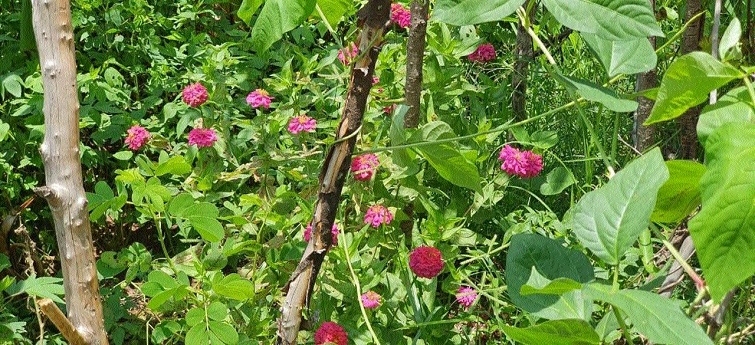 RAJNANDGAON ;
To meet the expectations of Chief Minister Bhupesh Baghel, efforts are being made to make forest dwellers self-reliant by granting them forest land lease rights. Farmer Mishraram Rana is turning those expectations into reality. Rana is planting vegetables, fruits and flower bugs in his garden along with paddy cultivation on the allotted forest land at village Mudiyal coming under the remote forest area of Mohala development block, Rajnandgaon district.
Rana got 2 acre and 76 dismil of land under the forest land lease rights by the State Government, for which he expresses gratitude to CM Baghel. Expressing relief, he says that now clouds of uncertainties have left behind. "Now on my own farm, along with the paddy panicles, there will be fruits and colorful flowers in the garden" adds Rana.
He mentioned that, as a result of the various schemes of the State Government, forest dwellers have become financially prosperous, and at the same time forest produce collection, poultry, animal husbandry also adds to their income. In the flower garden of farmer Mishraram Rana, there are beautiful beds of wild rose and marigold flowers along with guava, banana, papaya and other fruit trees. Various vegetables also grown at his farm, including brinjal, pumpkin, bitter gourd etc.