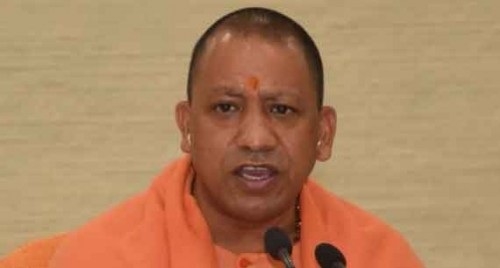 LUCKNOW ;
Uttar Pradesh CM asks officers to 'show results or face the music' and assures of strict actions against the accused who will be booked under NSA
UTTAR Pradesh Chief Minister Yogi Adityanath is said to be infuriated by the increasing number of kidnapping and murder cases in the State. According to official sources, the Chief Minister has now asked officers to "show results or face the music".
This comes after another case of kidnapping and murder case was reported from Kanpur Dehat on Tuesday. A string of similar cases have been reported from Kanpur and Gorakhpur as well. Adityanath has also said that strict actions will be taken against the accused who will be booked under the National Security Act (NSA) that empowers the concerned Government to keep a suspect in jail for 12 months without any charge. State DGP H C Awasthi, late on Tuesday night, also issued an advisory for all police personnel and asked them to deal with complaints of kidnappings promptly and with seriousness.
The developments come after another man was allegedly abducted and killed in Kanpur Dehat on Tuesday. His body was found in a well. The victim Brajesh Pal was allegedly abducted from Bhognipur on July 16 and his body was found in Devrahat area of Kanakheda village on Tuesday evening. Pal used to work as a manager at a toll plaza on the Kanpur-Jhansi highway. On July 16, he had gone to work at the toll plaza and stayed there till midnight.
He later decided to sleep in the toll plaza premises. In the morning, when the security staff arrived at the toll plaza, they found it locked from inside and a search was launched for Pal. When his cousin dialled his phone, a stranger received the call and demanded Rs 20 lakh in ransom. Soon after receiving the call from kidnappers, Pal's family reached the police station with the audio clip. On Tuesday, police arrested one of Pal's acquaintances who led the team to the well where the victim's body was found. The family has alleged lapses in the investigation done by the police which led to the victim's death. Superintendent of Police Anurag Vats said that the police had acted promptly in the matter and had arrested one of the accused who led them to the place where the body had been dumped.