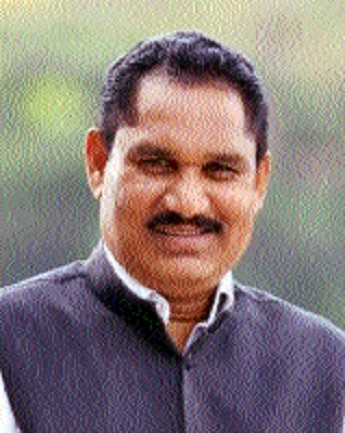 After common people, medical fraternity and police personnel, the COVID-19 infection has started spreading among high profile people. Former Bharatiya Janata Party (BJP) State President Vikram Usendi and his family members have been tested COVID-19 positive. From the test reports which arrived on Wednesday, the former BJP President Vikram Usendi, his wife and two sons have tested COVID-19 positive. Usendi and his family reside in MLA colony in the capital.
After Usendi being tested COVID-19 positive, there has been a sort of anxiety in the political circles in the capital. It is being stated that many state BJP leaders, office-bearers and party workers who have met Usendi recently might have to go into quarantine.
After getting confirmation from the Health Department about being tested COVID-19 positive along with his family members, the former BJP State President who was former Member of Parliament from Kanker Lok Sabha constituency has appealed to people who were under close contact with him recently since last 10 days, should voluntarily get themselves tested for COVID-19 infection. Meanwhile, there has been relief of CPCC President Mohan Markam as his test reports along with that of his Personal Assistant has come negative, although he will have to abide by quarantine norms.