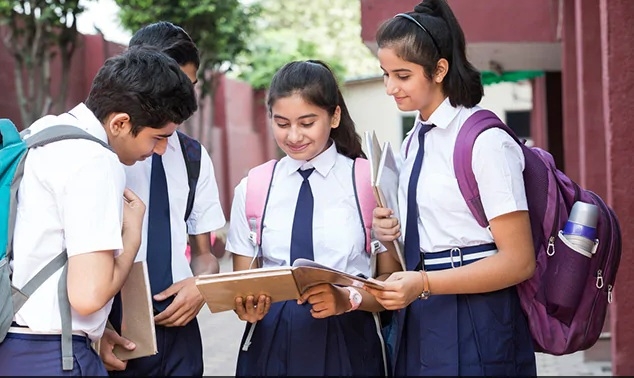 NEW DELHI ;
THE National Education Policy 2020 approved by the Modi Government aims to bring about two crore out of school children into the mainstream. It says that no language will be imposed on any student and several foreign languages will also be offered at the secondary level. The major reforms in school education brought by NEP 2020 include Universalization of Early Childhood Care Education (ECCE), national mission to focus on basic literacy and basic numeracy, no rigid separation between arts and sciences streams and removal of separation between vocational and academic and curricular and extra-curricular.
The policy has emphasized mother tongue/local language/regional language as the medium of instruction at least till Grade 5, but preferably till Grade 8 and beyond. "About two crore out of school children will be brought back into the mainstream under NEP 2020. Open learning for classes 3,5 and 8 through NIOS and State Open Schools, secondary education programs equivalent to Grades 10 and 12, vocational courses, adult literacy and life-enrichment programs are some of the proposed ways for achieving this," an official release said.
With an emphasis on Early Childhood Care and Education (ECCE), the 10+2 structure of school curriculum is to be replaced by a 5+3+3+4 curricular structure corresponding to ages 3-8, 8-11, 11-14, and 14-18 years respectively. This will bring the hitherto uncovered age group of 3-6 years under the school curriculum, which has been recognized globally as the crucial stage for the development of mental faculties of a child. The new system will have 12 years of schooling with three years of Anganwadi/ pre-schooling, the release said. Under NEP 2020, there will be no rigid separations between arts and sciences, between curricular and extra-curricular activities, between vocational and academic streams.
Vocational education will start in schools from the 6th grade, and will include internships. In college education, there will be choice between 3 or 4 year undergraduate courses, multiple entry and exit options in degree courses, adding 3.5 crore seats in higher education institutions which will now have a single regulator, discontinuation of MPhil programmes and fixation of fees are among the higher education reforms outlined.
Elaborating on the reforms, HRD Secretary Amit Khare said at a press briefing the policy aims to increase the Gross Enrollment Ratio in higher education including vocational education from 26.3 pc (2018) to 50 pc by 2035 and 3.5 crore new seats will be added to Higher Education Institutions (HEIs). The undergraduate degree will be of either 3 or 4-year duration with multiple exit options within this period, with appropriate certifications -- a certificate after completing 1 year in a discipline or field including vocational and professional areas, a diploma after 2 years of study, or a Bachelor's degree after a 3-year programme.