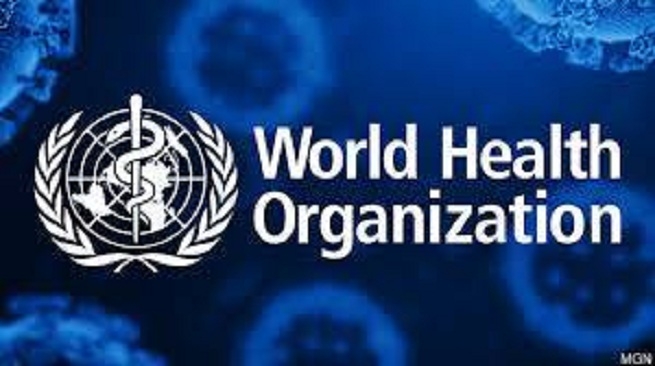 NEW DELHI,
AMID global concerns that China delayed giving information regarding the novel coronavirus outbreak, a team of WHO (World Health Organisation) will visit the country next week to investigate the origins of the virus and its spread to human beings. The visit will take place more than six months after the WHO's Country Office in China picked up a statement from the Wuhan Municipal Health Commission on cases of 'viral pneumonia'.
WHO Director-General Dr Tedros Adhanom Ghebreyesus spoke in January about an agreement with China for sending a team of international experts "as soon as possible" to work on increasing the understanding of the outbreak. COVID-19 has killed over 500,000 people in the world and cases and deaths are increasing by the day. In an exclusive interview with ANI, Dr Soumya Swaminathan, Chief Scientist, WHO said that a "thorough investigation" needs to be done into the origins of the virus. She said that the WHO has been working with the Chinese Government for the visit. "A team is going to China next week to investigate the origins of the virus," Swaminathan told ANI.
WHO lauds India's efforts in COVID-19 fight
NEW DELHI,
July 4 (ANI)
EVEN as the World Health Organisation (WHO) lauded the Indian Government for its efforts in tackling COVID-19, the world nodal health agency said that India should also focus on data management originating from the pandemic. According to WHO, India's big challenge is "population", its geographic diversity, heterogeneity and the fact that India has multiple epidemics going on every State. WHO appreciated the Indian Government's strong political leadership to focus on important things like developing diagnostics and being able to scale that up, also being very systematic about the lockdown measures and unlocking in an organised manner.
This is now the next phase India and many other countries are facing and should think about a long-term strategy, says WHO. In an exclusive interview with ANI, Dr Soumya Swaminathan, Chief Scientist at WHO, said, "The Government of India took extremely serious steps from the beginning and put in place certain measures in January itself based on the WHO recommendations. Today, India is doing more than 200 thousand tests a day. Now, India is developing testing kits. It is a big achievement for India that in the last couple of months as India has become self-sufficient in testing kits and being able to scale up."