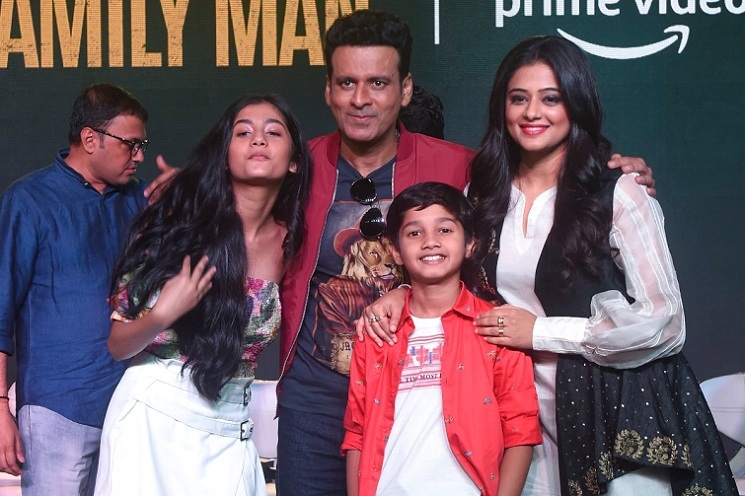 A girl, yet to reach two digits of her age, attempts to dance sensuously in front of family and friends, leaving her parents red-faced. This is a scene from a new web series, Rasbhari that attracted criticism from Prasoon Joshi, Chairman of the Central Board of Film Certification. He called for moral policing and sparing child actors from such depictions. The lead actor, Swara Bhaskar, was quick to point out that Joshi had misread the scene and that it should be weighed in the correct context.
A short Twitter give-and-take later, the matter lost steam quickly, when in fact, it should really be a matter of concern. The online streaming platform offers a plethora of entertainment to subscribers and the Indian scene is also growing by leaps and bounds. But in its haste to pick on the numbers, more and more shows and films are bypassing moral censorship. An '18+' disclaimer is all the license needed to fill sleaze into countless gadgets that are running overtime these days due to Covid pandemic. But one is particularly distressed with a disturbing trend in Indian scheme of things- the brazen use of children in places completely avoidable.
A few months ago, Manoj Bajpayee's The Family Man became a huge hit with the audience. While most of the series was handled with maturity, one scene brought a lump in the throat. A child actor, who plays Bajpayee's son, is shown cursing like a pro in the middle of the road. No logic behind why 'the scene demanded it'. The makers could have at least diluted the language, but yes, then the element of shock would have been lost. There is a scene in the second season of Four More Shot Please wherein a hardly 5-year-old actor uses a 'bad word'. Her mother tries to dissuade her but the girl goes into repetition mode. If this wasn't appalling enough, there was an even more disturbing content in the recent series Paatal Lok. Three rag-pickers, again all under 10 years of age, are victims of pedophilia and they speak in innuendoes about it. There is a rather vivid scene, which thankfully does not show a child, but the act for sure. One is reminded of the blood-curdling scene from Konkana Sen's Page 3 wherein naked boys huddle around a pedophile towards the film's climax.
There is another scene in Paatal Lok with the same three kids sharing a distasteful joke about what should one be named based in the city of birth. There is another offensive joke in the same series, this time mouthed by a bunch of teenagers. No amount of reasoning can explain how the narrative would have been hampered had these scenes not be shot at all. It is like taking creative freedom so far that it leaves the realms of moral responsibility.
Furthermore, while foreign entertainment largely refrains from this, the Indian media houses revel in this exploitation. We now mock the times when two flowers' pecking on the silver screen communicated the message. But look how far we have come under the garb of creative freedom and director's discretion. Today, when the gadgets are smart and the kids smarter, and the association unavoidable due to online classes, a little more sense of responsibility from our entertainers must prevail.