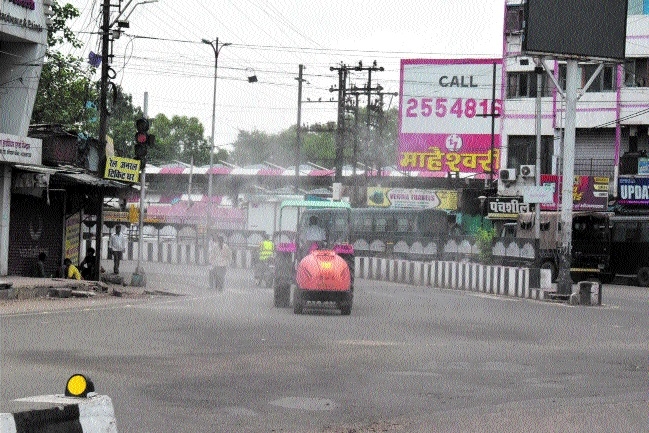 SANITISATION of roads restarted near railway stations and bus stands. On Friday with RMC Miller machines and Rakshak spray disinfectants were sprayed in vulnerable areas such as petrol pumps, banks offices and shops in New Market area witnessed huge rush of people. The areas covered included Purushottam Nagar, Prince colony, Ashok Vihar, Padnabh Nagar, South TT nagar, Puja Colony etc.
The sewage tankers are being used to wash roads in containment areas . Sanitation activities carried out at police stations, BMC office. ISBT centre and bus stands. Bhopal Municipal Corporation (Health squad) will prepare a sanitisation record of locals who have been asked to quarantine themselves to prevent COVID-19 outbreak. Major focus is given in regular sanitisation and cleaning of these vulnerable areas through tankers .
Boards have been placed in home quarantine cases and locals have also been asked to co-operate and inform if rules are being violated by the suspected cases. Areas vulnerable for coronavirus suspected cases have already been marked in city and are sealed. With fewer shops opened in old city sanitisation is being done in the morning time only in old city.