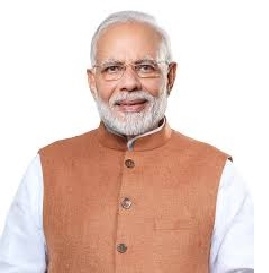 PRIME Minister Mr. Narendra Modi has offered an apt definition of India's developmental goals in the arena of foreign affairs by stating that there are no conditions attached to the assistance India renders to other countries, nor carries any message in fine print for others to decipher. As he joined Mauritius Prime Minister Mr. Pravind Jugnauth to inaugurate the new Supreme Court building in the island nation, Mr. Narendra Modi affirmed once again that whatever India does in lending help to the neighbourhood to achieve higher levels of development, there were no strings attached.
This is certainly a lofty ideal to carry out for which much courage of conviction is needed -- at least while conducting foreign affairs where what is generally described as 'national interest' reigns supreme. There are always strings attached to everything, there are hidden agendas, too, that actually govern the conduct of nations. Yet, time and again, India has made it clear not just in words but also in actual actions that the core value of its programme of developmental assistance is "non-reciprocal" in nature, standing on the platform of genuine goodwill.
In the past quarter of a century, India has been following this approach most dedicatedly -- beyond petty political goals and diplomatic games. And in the past 5-6 years, this programme has been given a special importance and momentum with a view to building a greater sense of cooperation and collaboration in the ever-expanding regional neighbourhood whose far frontiers have already reached the African continent to the west and the deep Indo-Pacific to the east.
By the prevailing global standard, this is an astonishing agenda, to say the least, not just for its spread and size of the funding, but also for the core philosophy that propels the effort. That is so mainly because India believes in its ancient ideal of Vasudheiva Kutumbakam (One World One Family). The fundamental belief operating here is that peace and harmony in the world can be created and retained only on the strength of unselfish agenda.
However, this is not just a poetic experiment, but a practical programme that is sure to bring stronger multilateral relations in a world that is getting increasingly torn by nations working at cross-purposes. The core value, therefore, of India foreign policy is building bonds that will last longer than short-term political goals. On another ground of practical gain, this policy helps the massive numbers of Indians spread all over the world -- by way of social goodwill on the ground.
As Prime Minister Mr. Narendra Modi travelled all over, he attracted countless lakhs of members of the Indian diaspora, the largest single-community collection in the world, for his public appearances. His effort was to weave a web of social benevolence among Indians that would eventually become part of the larger story of New India. In that effort, the policy of non-reciprocal assistance made a lot of positive difference. No matter the swings of international realpolitik, India's acceptance across the globe is on the high, thanks to the goodwill New Delhi is building through its programme of genuine developmental assistance and the ever-expanding Indian diaspora whose members are making critical contributions to the respective local goals.
This effort appears in stark contrast with the assistance China lends to countries. The Chinese programme is loaded with merciless political motives, often pushing the host country into tight corners from which they find it difficult to emerge. In the past two decades or so, many countries in Asia and Africa have found themselves becoming victims of the dirty games Chinese imposed on them. It is commonly believed that when China enters a country through any channel of assistance, it only acts as a ruthless money-lender, making the host country a hapless witness to its own downfall.
It is against that background that India stands apart, basking in the warmth of international goodwill -- which is one of the prime goals of New Delhi's global objectives and initiatives.