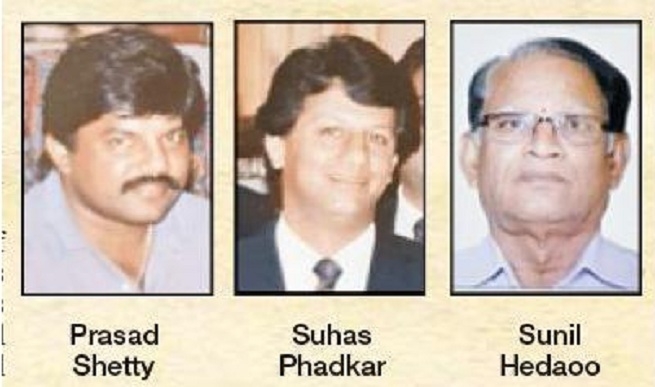 THE second and last First-Class match played at Akola Cricket Club Ground in Akola will be remembered for a dismissal not seen often in the game of cricket. In a Ranji Trophy Central Zone League played between Vidarbha and Rajasthan in December 1984 (3-day match played on matting wicket), Vidarbha all-rounder Hemant Wasu was declared out 'obstructing the field' in the second innings. Vidarbha skipper Suhas Phadkar won flip of the coin and decided to make first use of the brand new mat.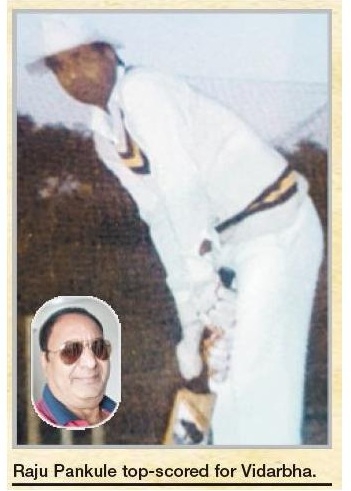 Prasad Shetty (48) and Praveen Hinganikar (13) started the proceedings for the hosts. There were no big partnerships as wickets fell at regular intervals. Madan Kaore (14), Harish Naidu (15), Phadkar (14) and Sunil Hedaoo (28) got starts but were dismissed cheaply. Raju Pankule played a stroke-filled innings to score 69 runs before becoming fourth and final victim of Rajasthan pacer Pradeep Sunderam. All the tailenders contributed with double digit scores as Vidarbha ended the first innings at 299. Sunderam (4-108) was well supported by medium-pacer Vinod Mathur (2-49) and domestic stalwart and skipper Parthasarathy Sharma (2-39), who also played Tests and ODIs for India.
Rajasthan openers Anju Mudkavi (46) and Dalbir Singh (18) added 51 runs for the first wicket. Vidarbha's new ball pair of Satish Takle and Phadkar looked ineffective. Left-arm orthodox Wasu cleaned up Singh to give Vidarbha the break they were looking for. Padam Shastri (87) and Sharma (94), who reached 8500 runs in First-Class matches when he scored 43, could not convert their knocks into a hundred. With 22 runs still in arrears, Rajasthan made surprise declaration (277-7 in 76.3 overs). In those days, the first innings lead was not of importance as points were scored on number of wickets taken and amount of runs scored. Wasu was pick of the Vidarbha bowlers (4-82) while medium-pacer Vikas Shesh picked two. Bowling his gentle off-spinners, Pankule removed the dangerman Sharma.
Rajasthan may also had a plan of taking a couple of Vidarbha wickets in the evening. Vidarbha openers Shetty (58) and Hinganikar survived some anxious moments but remained unseparated by end of the second day. On the third morning Shetty, who missed out in the first innings, duly completed first of his two First-Class fifties. Hedaoo remained undefeated on 66 and saw the tail being wiped including that 'obstructing the field' decision. After first innings' hero Pankule was bowled by Mathur for two, Wasu's dismissal came. The hosts declared at 233-9 setting a target of 256 for the visitors. Mathur returned with a five-wicket haul (5-39). With his seam-up bowling, Phadkar picked all the three wickets to fall before the match ended. Akola never hosted a First-Class match after that game.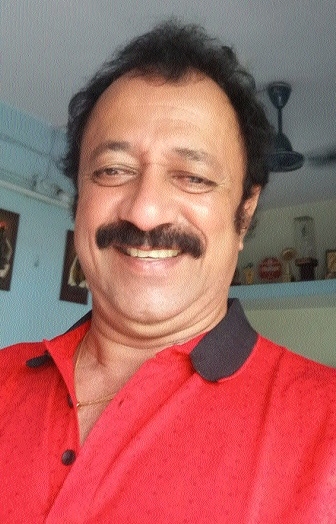 Wasu's unique distinction! THERE are as many as ten different ways in which a batsman can be given out in cricket. Among those are a few of rare types and 'obstructing the field' is one of those modes of dismissals. There are only four instances of a batsman been given out in that fashion in First-Class cricket in India. Incidentally, the first two have been from Vidarbha region. Group Captain (Retd) DD Deshpande was the first one while all-rounder Hemant Wasu (in this match) was the second one.
"Pradeep Sunderam was the bowler. I was playing on some 8-10 runs and they took the second new ball. Sunderam bowled a quick one down the line and in an effort to flick it I got the leading edge and the ball ballooned up in the air. I knew he will try to catch the ball but I also wanted to steal a single. As the ball was in air, I continued running. While I was on my course to the non-striker's end, we both collided. The bowler could not complete the catch.
Rajasthan players appealed and I was given out obstructing the field. It is not a regular way of getting out. I was told that only Deshpande, who later became chief Vidarbha selector, was the first one to be given out in that fashion (in India)," said Wasu recalling the incident. The all-rounder, who batted right and bowled with left arm added, "The same season I was selected for Duleep Trophy and the then Chairman of Selection Committee Hanumant Singh asked me what had happened. I told him that I did not do it deliberately. I was on my way as was the bowler for the catch. After being dismissed, I went to the umpires and said sorry too.
I was not that arrogant. It all happened in heat of the moment. These things happen in cricket and one cannot do anything about that." When Deshpande played cricket, Vidarbha was not carved out on the Indian map. The wicketkeeper-batsman was representing Madhya Pradesh then. In a First-Class match against Uttar Pradesh played at Central Hindu College Ground, Benares in 1956-57, Deshpande was adjudged out and became the first person in India to be dismissed 'obstructing the field'. The other two players to be dismissed in the same style are Bengal's Srikant Kalyani and Baroda's Himanshu Jadhav. Kalyani was out for 85 in the second innings in Ranji Trophy East Zone League match against Orissa at Eden Gardens, Kolkata (Calcutta then) in 1994-95. Jadhav was out obstructing the field for 11 runs against Uttar Pradesh in their Ranji Trophy Super League Group A match at Vadodara in January 2007.
Match: Vidarbha vs Rajasthan Ranji Trophy Central Zone League played at Akola Cricket Club Ground in December 1984 (3-day match played on matting wicket.) Result: Vidarbha got nine points and Rajasthan ten in the drawn match. Highlights n The match witnessed one of the only four dismissals of its type — 'obstructing the field' in First-Class cricket in India. Vidarbha all-rounder Hemant Wasu became second player to be out in that fashion. n This was the second and last FC match played at Akola Cricket Club Ground in Akola. The first match played between hosts Vidarbha and Railways had also ended in a draw.
The Hitavada Scoreboard VIDARBHA 1ST INNINGS: P Shetty b Sharma 48, P Hingnikar c Joshi b Sunderam 13, M Kaore b Sunderam 14, H Naidu c A Mudkavi b Mathur 15, S Phadkar c Asawa b Sharma 14, S Hedaoo lbw b Sunderam 28, R Pankule c S Mudkavi b Sunderam 69, S Takle Not Out 19, H Wasu c&b Padam Shastri 19, V Shesh run out 25, J Bhatt c Kaushik b Mathur 17.
Extras: (b 4, lb 6) 10. Bonus Runs: 8. TOTAL (All out, 89.2 overs) 299. FoW: 1-21, 2-65, 3-75, 4-104, 5-106, 6-180, 7-229, 8-265, 9-289. Bowling: Sunderam 32-7-108-4, Joshi 7-2-24-0, Mathur 14.2-4-49-2, Sharma 17-0-39-2, Singh 7-0-18-0, Asawa 4-1-19-0, Shastri 2-0-6-1, S Mudkavi 6-0-18-0. RAJASTHAN 1ST INNINGS: A Mudkavi lbw b Shesh 46, D Singh b Wasu 18, P Shastri st Hingnikar b Wasu 87, S Mudkavi c Hedaoo b Shesh 3, A Asawa c Pankule b Wasu 0, P Sharma c Naidu b Pankule 94, S Joshi b Wasu 1, V Singh Not Out 12. Extras: (b 5, lb 3, w 4) 12. Bonus Runs: 4. TOTAL: (7 wickets decl, 76.3 overs) 277. FoW: 1-51, 2-103, 3-111, 4-112, 5-221, 6-223, 7-273.
Bowling: Takle 5-0-10-0, Phadkar 7-0-35-0, Shesh 21-3-88-2, Wasu 27-5-82-4, Bhatt 3-0-11-0, Pankule 13.3-0-39-1. VIDARBHA 2ND INNINGS: P Shetty c Kaushik b Mathur 58, P Hingnikar c Kaushik b Sunderam 10, M Kaore lbw b Mathur 0, H Naidu c Kaushik b Mathur 24, S Phadkar c Kaushik b Mathur 23, S Hedaoo Not Out 66, R Pankule b Mathur 2, H Wasu obstructing the field 8, V Shesh lbw b Joshi 0, J Bhatt c Kaushik b Joshi 6, S Takle Not Out 20.
Extras: (b 13, lb 2, nb 1) 16. TOTAL (9 wickets declared, 81 overs) 233. FoW: 1-81, 2-82, 3-82, 4-108, 5-152, 6-154, 7-168, 8-169, 9-186. Bowling: Sunderam 21-3-54-1, Joshi 10-2-22-2, Mathur 14-4-39-5, Sharma 6-0-18-0, Asawa 1-0-1-0, Shastri 12-2-25-0, S Mudkavi 16-2-56-0, A Mudkavi 1-0-3-0. RAJASTHAN 2ND INNINGS (Target 256 runs): A Mudkavi c Hingnikar b Phadkar 12, D Singh lbw b Phadkar 25, P Shastri c Wasu b Phadkar 5, S Mudkavi Not Out 33, V Singh Not Out 23. Extras: (b 5, lb 1) 6. TOTAL: (3 wickets, 22 overs) 104. FoW: 1-20, 2-34, 3-55. Bowling: Takle 3-0-19-0, Phadkar 7-0-28-3, Shesh 2-0-22-0, Wasu 4-0-14-0, Bhatt 1-0-1-0, Pankule 5-1-14-0. n