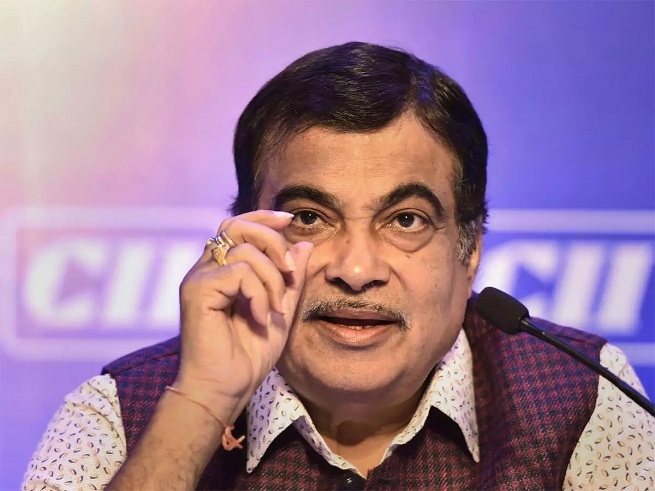 Business Bureau :
Nitin Gadkari, Union Minister for Road Transport, Highways and MSME underscored the need to form social micro finance institutions to offer loans to small industrial units. Gadkari was addressing chartered accountants of North India through video conference. Gadkari said, "Loan upto Rs 10 lakh can be given through micro finance institutions. It will give boost to trade and help the economy go grow at faster pace. We are taking all efforts for this." He said that due to the pandemic of COVID-19, the economy has faced huge loss, even people are nervous and have fear in their minds.
"It is our duty to bring people out of the nervousness and fear. Together with self confidence, we should tackle the situation and move ahead," he suggested. He said that the country had faced several natural calamities, attacks by Naxalites and tourists. However, the country has emerged out of such situations. "The pandemic will last for a long duration. We have to make habit to live with it and keep positive mind with self-confidence," he said. Milkmen, vegetable vendors, cobblers and small traders in remote villages and tribal areas should get financial help through micro finance institutions.
Gadkari also expressed that Reserve Bank of India should give permission for such micro finance institutions which can give loan from Rs 5 lakh to Rs 10 lakh. "A chartered accountant should take the responsibility to monitoring such micro finance institutions," he suggested. He also expressed that financial aid to small traders in villages and tribal areas will generate employment opportunities.
"To make self-reliant India, one has to become self reliant. We have to bring the change with latest technology, skill development, new innovations, available market in the country. If foreign investment comes, it will boost the economy of the country and they will also get good returns," Gadkari pointed out.