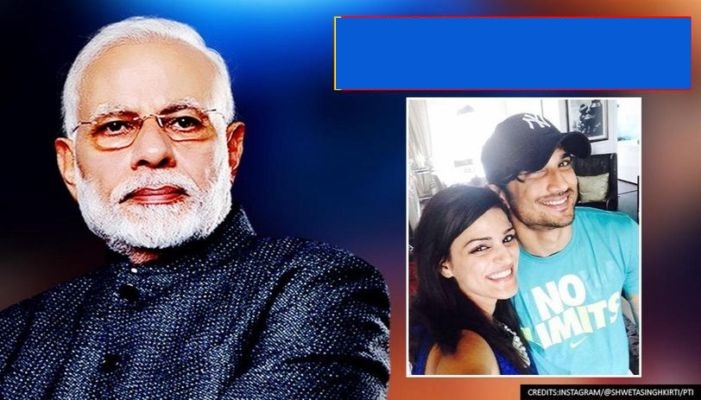 MUMBAI :
ACTOR Sushant Singh Rajput's sister Shweta Singh Kirti on Saturday made an appeal to Prime Minister Narendra Modi demanding justice for her brother who died last month. Shweta posted a brief note on her social media handles, requesting the PM to look into the death case of her brother and ensure that there is no tampering with the evidences. "We are from a very simple family.
My brother had no Godfather when he was in Bollywood nor do we have anyone right now. "My request to you is to immediately look into this case and make sure that everything is handled in a sanitised way and no evidences are tampered with. Expecting justice to prevail," she wrote. In her post on Instagram, Shweta also said that she believes in the judicial system and expects "justice at any cost".
Ankita Lokhande, who dated Sushant for over six years till 2016 after working with him on hit TV soap "Pavitra Rishta", commented #satyamevajayate on Shweta's post. SUPREME COURT to hear Rhea Chakraborty's plea on Aug 5: THE Supreme Court is scheduled to hear on August 5 a plea filed by actress Rhea Chakraborty who has sought transfer of an FIR, lodged against her in connection with the death of actor Sushant Singh Rajput, from Patna to Mumbai. As per the cause list uploaded on the apex court's website, the transfer petition filed by Chakraborty will come up for hearing before a bench of Justice Hrishikesh Roy on Wednesday.
Rhea under watch of Bihar police
MUMBAI :
THE Bihar police, who are in Mumbai to investigate an "abetment to suicide" case related to the death of Bollywood actor Sushant Singh Rajput, said they were keeping a watch on his friend and actress Rhea Chakraborty. The four-member Bihar police team arrived in Mumbai on Wednesday to probe the 'abetment to suicide' case registered against Chakraborty and others in Patna. On Saturday the team visited the Bandra police station in connection with the investigation. When asked whether Rhea would be interrogated, an official of the Bihar police said, "It is not required as of now. But she is under our watch."