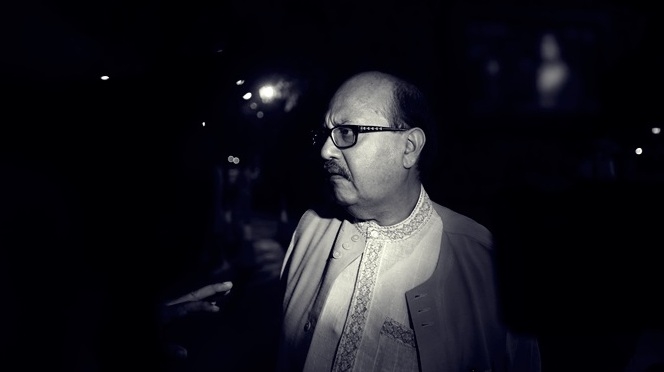 NEW DELHI :
RAJYA Sabha MP Amar Singh, who once wielded immense influence in power circles as a close aide of Samajwadi Party leader Mulayam Singh Yadav, has died in Singapore where he was undergoing treatment for kidney-related ailments. Singh, 64, had undergone kidney transplant in 2011 and was not keeping well for a long time. He was admitted to a hospital in Singapore some eight months ago. "Amar Singh Ji was an energetic public figure. In the last few decades, he witnessed some of the major political developments from close quarters. He was known for his friendships across many spheres of life. Saddened by his demise," Prime Minister Narendra Modi said in a tweet.
Amar Singh is survived by his wife Pankaja Singh and two daughters --Drishti and Disha. Earlier in the day, the former Samajwadi Party leader had posted messages on Twitter, paying tributes to Bal Gangadhar Tilak on his 100th death anniversary and also wishing people on Eid. A colourful and flamboyant politician who often did not pay much heed to demands of political correctness in his interactions, including with media, Amar Singh shot into the league of political bigwigs as Yadav's confidant.
Many believed that Yadav liked Amar Singh for his cross-party and industry links, and go-getter attitude that helped his party navigate demands of realpolitik. He is believed to have played a crucial role in swinging the Samajwadi Party's support for the UPA in 2008 after the Left parties withdrew their support due to their opposition to the Indo-US nuclear deal. President Ram Nath Kovind condoled the death Amar Singh, saying he was a man of many parts and an able parliamentarian. "Sad to hear of the demise of senior leader and Rajya Sabha MP, Shri Amar Singh. A man of many parts, Singh was an able parliamentarian. Condolences to his family, friends and well-wishers," Kovind said in a tweet.
Conveying his condolences to the family, Defence Minister Rajnath Singh said saddened to know about the death of senior leader and parliamentarian Amar Singh, who was very energetic and humorous, and had friends across the political spectrum. Tributes poured in for Amar Singh with Vice President M Venkaiah Naidu expressing sorrow over Singh's passing away at a relatively young age. Noting that the country has lost an able parliamentarian, Naidu said, "Shri Singh was popular across the political spectrum and always strove for the uplift of the downtrodden and marginalised sections of society." "My sincere condolences to the family of Shri Amar Singh ji. I express my deepest condolences to his bereaved wife and daughters in this sad moment," Congress general secretary Priyanka Gandhi Vadra tweeted.