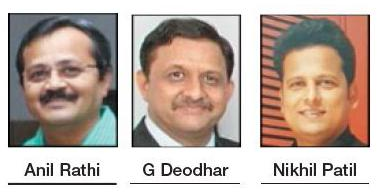 THE Government e-Marketplace (GeM) and the Vidarbha Economic Development Council (VED) conducted an interactive webinar on Government e-Marketplace (GeM) recently, for the promotion of MSMEs in Vidarbha. In the webinar, Shivkumar Rao, President, VED, spoke of the advantages of GeM marketplace saying the buyers and sellers have no boundaries which opens up more avenues.
"GeM is now the biggest online platform for procurement of goods and services by the Government. Hence, there is tremendous scope for growth of the MSME sector. More MSMEs should register on GeM portal and take advantage of the benefits," he said. The Coordinator for the programme, VED Executive Committee Member CA Anil Rathi said, "GeM is important for an 'Atmanirbhar' Vidarbha and important for MSMEs for their self-reliance.
The MSME sector, presently contributes 29 per cent to the GDP of the country which the Government proposes to raise to 50 per cent of the GDP by 2024." He introduced the subject by informing that the Government e-Marketplace (GeM) is the national public procurement portal for providing procurement of goods and services required by Central and State Government organisations. Their constant efforts have been towards providing an online, end-to-end, transparent and paperless online platform for the ease of doing procurement for thousands of G o v e r n m e n t organisations (buyers), and MSMEs (sellers) from various sectors.
"GeM provides an open and transparent opportunity for all to do business with Government in a faceless, paperless manner," he added. CA Girish Deodhar, a national trainer and Chairman of the MSME Association spoke on 'MSMEs in Vidarbha'. He said that the MSME definition has been changed recently so that more units can come under the MSME banner and take advantage of the benefits given to them. Deodhar discussed various incentives available to the MSMEs under the Package Scheme of Incentives like mandatory payments within 45 days which otherwise took months.
There is technology upgradation scheme, eligibility for industrial promotion subsidy and power subsidy. All these are enhanced for lady entrepreneurs, he informed. In Vidarbha there was a lot of scope in agro-processing, Defence, electronic and electrical equipment, paper, plastic, packaging, cotton etc., and that MSMEs can go for any of these activities and get all the benefits granted to the MSMEs, he said. Nikhil Patil, Business Facilitator of GeM, explained the technicalities of the platform and details of procedure for getting registration. "GeM has 4.35 lakh sellers in 21 products and services," he added. Ajay Rai, Maharashtra HeadGeM said that GeM personnel are ready to meet entrepreneurs through VED or any trade association, to sort out their problems.VarunVijaywargi, Secretary General,VED, proposed the vote of thanks