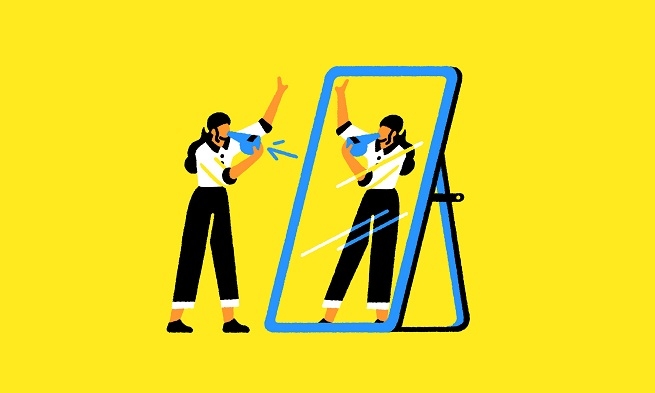 By T G L IYER :
"Success is measured by the price a person is willing to pay. A winner is simply a man or woman who has become all that he or she ever dreamed of becoming." Police Service in India has not grown out of the needs of the people. The Police was set-up and has evolved out of the institutions designed to serve the holding of the British and safeguard their interests at a low cost. Common people believe that the Police have been created and are expected to act as the conscious keeper of society but that has not happened. On July 28, 1939 the Crown Representative Police was raised to contain turbulence and uprising of princely states and had its birth place at Neemuch in Madhya Pradesh. Remember, that all great institutions are the lengthened shadows of great men and women.
It is the collective genius that makes any institution great and memorable. The Crown Representative Police later became the Central Reserve Police Force, a Para-Military Unit which initially assisted the State Police in maintaining law and order, quelling disturbances and safeguarding internal security. The force has grown from one battalion to 239 battalions and the overall man power is about 3,13,678, spread all over especially in disturbed areas where Government writ does not run. The force has many creditable accomplishments especially in fighting terrorism, Naxalisum, insurgency, and acute violence. We all know that the price of liberty is eternal vigilance. Because of the growing needs, the force has a specialised wing RAF (Rapid Action Force) which helps and specialises in dealing with flood relief, Rescue operations, rehabilitation of Tsunami victims in the coastal areas and various other types of disasters which occur from time to time.
The Force has been deployed not only in disturbed areas in India but abroad also where they have done a creditable job in preserving and raising the morale of the people. Three Mahila Battalions have been raised by stages and they are doing a wonderful job in establishing the gender equality and offering job opportunities to the Indian people. The force is known for its values, discipline and devotion to duty. The finest example is the war when the Indian Parliament was attacked by terrorists on 13th December 2001 when martyr constable (Mahila) Kamlesh Kumari made the Supreme Sacrifice of laying down her life.
She was awarded the Ashok Chakra the highest peacetime decoration. Another gallant act was that the force foiled the designs of the Terrorists to storm Ram Janmabhoomi / Babri Masjid at Ayodhya on July 5, 2005. One is proud to say that over 1586 medals for gallantry have been awarded to the force. The outstanding feature is that on October 21, every year when the Police Commemoration Day is observed, the longest list of martyrs who lay down their lives are the members of the CRPF. We must remember that success is measured by the price a person is willing to pay. A winner is simply a man or woman who has become all that he or she ever dreamed of becoming.
While I wasInspector General, CRPF, I conducted Insurgency Operations in Manipur for which the personnel who participated were rewarded for apprehending leading insurgents. At that time, it was felt that excellence measures a man by the height of his ideas, the breadth of his compassion, depth of his conviction and the length of his persistence. I distinctly remember that I joined the CRPF as Inspector General when some units went on strike in 1979 (Pallipuram in Kerala) and settled the issue through dialogue, disciplinary action and an appeal to patriotism and the fair maintenance of the name of the force. The dialogue was possible because of the language interaction (Malayalam) with the strikers. Although challenging, the situation which was tense was brought down to peace time harmony and mutual understanding.
At that time, I understood that there is so much inside you which others can't see. Appearances are deceptive. The real person never comes out until one demands more of oneself and that perhaps is excellence. A hero need not move mountains. We can all be heroes at home, office and in the community. All of us have the potential to become heroes. One peculiar feature about the CRPF is lack of family life, guiding children and shaping a family. Most of the time the Jawan is in the midst of action and mostly in unfamiliar surroundings.
The family is always disconnected and the children rarely can reach the top either in education or in procuring a decent job. While discussing the achievements of the CRPF, it is necessary to point outthat the large causalities every year when the martyr's names are read out, the central point to know is that ourintelligence system needs an overhaul, strengthening and sharpening, so that the causalities are less and the family welfare gets a priority. For example, when the CRPF are patrolling disturbed areas, where hills and valleys exist, the vantage hilltops should be well guarded and sanitised so that patrolling in the valleys do not become a nightmare.
Unless the areas are well sanitised, patrolling cannot be effective and efficient. We should certainly, try to reduce the casualties, as far as possible not only on humanitarian grounds, but for the sake of morale and commitment of operations. The other thing that stares prominently is the deployment of personnel from Group Centres at places of disturbance and their inability to cope up with violence in emergent situations. In the alternative, the Group Centre personnel should be adequately trained to safeguard safety of the personnel and to instil confidence in their ability to handle mobs in emergencies. I recommend more schools for children of the personnel to study and grow-up to graduate from mere Jawans to Officers. The schools should be affiliated to CBSE (Central Board of Secondary Education) so that they get openings for highest studies or go abroad for better qualifications in their career.
Also while recruiting jawans or officers, a thorough check be maintained on their background, culture, attitude which should be positive. Remember, that Excellence is not an act but a habit. Excellence in work carries the man to far horizons. As my elders used to say "If you want to grow bigger, better and bolder then recognise faith as God's great hormone, people with good self-image as goal oriented and motivated. People with good self-image are happy with what they are".
Lastly, I am giving certain plan for personal excellence .
1. Define success in your own terms.
Decide how you will increase your own success.
2. Assess and build on your strengths.
3. Set goals with deadlines.
4. Develop discipline and be willing to pay the price.
5. Use time wisely and to enrich oneself.
6. Ask for advice. There is lot of wisdom and expertise available, if we are willing to ask.
7. Stay informed;stretch the mind. Wealth once was measured in Gold; now it is measured in what you know.
8. Be receptive to feedback.
9. Learn to communicate well. It mainly depends on yourspeaking and writing skills.
10. Do quality work. Do right things to gain mileage.
11. Take risks which is a bridge you have to cross.
12. Be dependable. The best ability is dependability.
13. Be Ethical. Don't copy.
14. Promote Relationships.
15. Losers let it happen, winners make it happen; life is a do-it-yourself project. I extend my good wishes and blessings to all the ranks, their families and associates. There is still a long way go ahead as we see that our country have to bring peace and harmony to consolidate the name and fame we should enjoy and be proud of.