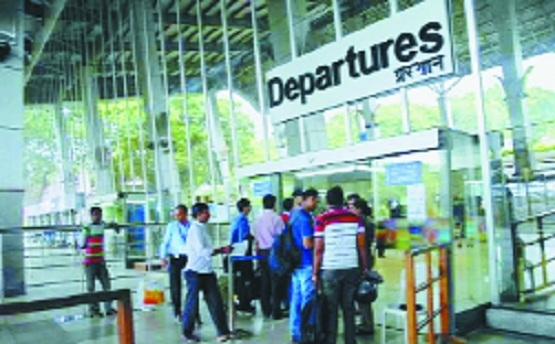 Business Bureau :
The air travel agents in the city are seeking complete withdrawal of 14-day quarantine norm for air passenger arrivals in order to give a boost to the aviation sector. Apart from this, air travel agents are demanding support from banks to provide them loans and assistance by the Government to tide over the COVID-19 crisis, said sources on the condition of anonymity while speaking to The Hitavada. "We expect the air ticket bookings to surge by more than 50 per cent from the current levels, if the 14-day quarantine norm is withdrawn by the Government.
There needs to be growth in demand for tickets which can save the air travel agents from bankruptcy," sources said. Air travel agents also said that the 14-day quarantine norm is the biggest hurdle for travellers as they want hassle free travel. It becomes unviable for the business class and sales executives who frequently go on short trips by air to attend important meetings or prospective clients. According to sources, hotels and restaurants should also be allowed to open as these facilities and services are simultaneously required by travellers. As a practice, all major airlines are taking extra precautions and following standard operating procedures (SOPs) laid down by the Government regarding containment of COVID-19. Airport officials and other agencies are conducting numerous checks on passengers at the airport before boarding a flight.
The travel agents are under tremendous distress as ticket sales have slumped by 90 per cent. Infact, they are not getting sufficient volume of business to pay for salary of staff, office expenses, rent, EMIs etc. From the past four months, business has become a biggest challenge. Furthermore, bank officials are saying that the travel industry is in deep red due to which they are not sanctioning loans. On this, air travel agents want the Government to intervene by directing banks to disburse loans and bail them out through the COVID-19 crisis. Ever since the 14-day quarantine norm has been introduced the number of passengers has sharply dropped.
Airlines are incuring heavy losses and frequently cancelling flights, if sufficient number of seats are not booked. The airlines require an average passenger flight occupancy rate of 40 per cent to 50 per cent in order to operate a flight viably, said sources. The Travel Agents Association of India (TAAI) has given representation to the Government on the withdrawal of 14-day quarantine norm on various occasions. "Government needs to take bold steps if it is really serious on reviving the aviation and travel industry," said another source.