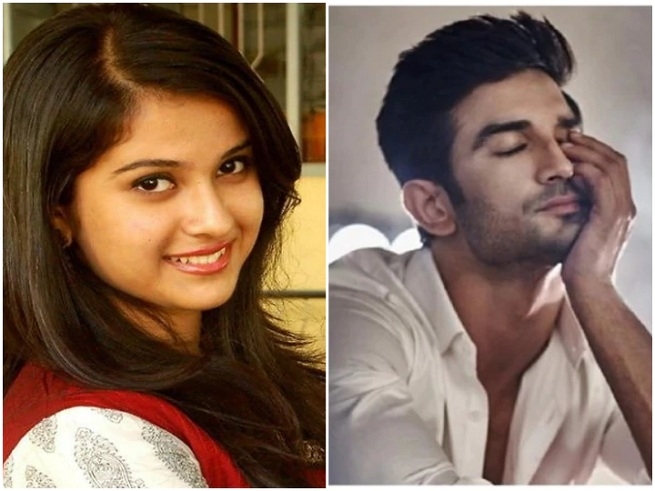 MUMBAI,
THE Bihar Police team, which is in Mumbai to investigate the death of actor Sushant Singh Rajput, will now also probe the case of alleged suicide of the actor's former manager Disha Salian, a police official said on Sunday. The team will also quiz Rajput's friend and creative content manager Siddharth Pithani, he said. Rajput, 34, was found hanging at his apartment in suburban Bandra on June 14. Mumbai Police have so far recorded statements of nearly 40 people, including those of Rajput's family, his cook and people from the film industry.
The Bihar Police team is probing a separate 'abetment to suicide' case on the basis of a complaint filed by the late actor's father in Patna. "We are going to investigate the suicide case of Sushant Singh Rajput's former manager Disha Salian, and will also question his friend Siddharth Pithani, who was staying with the actor for the past one year," Inspector General of Police (Patna zone) Sanjay Singh said. "Our officials are visiting all possible places related to this case. They had also visited Rajput's residence and recreated the scene. In the coming days, more people are likely to be questioned in the case," he said.
Salian, 28, allegedly committed suicide by jumping from the high-rise building in Malad area here on June 8. Apart from Rajput, Salian had also managed the work of actors like Bharti Singh, Rhea Chakraborty and Varun Sharma. Earlier Pithani sent an e-mail to the Mumbai Police, alleging that family members of the late Bollywood star pressurised him to give a statement against actress Rhea Chakraborty, an official said.
Sim cards used by Sushant not registered under his name: Bihar Police
MUMBAI,
Aug 2 (ANI)
NONE of the sim cards that actor Sushant Singh Rajput was using was registered under his name, said the team of Bihar Police, probing his death case, on Sunday. The team also informed that one of the sim cards that the late actor was using was registered the name of his friend Siddharth Pithani. "We are now tracking the call detail records (CDRs)," the police said.
The team also said that they will interrogate the family of Sushant Singh Rajput's former manager Disha Salian, who died few days before Sushant's death. "Even after constant attempts to connect with them on phone, we have failed to establish any contact," it said. Earlier today, while talking to ANI, the Director-General of Police (DGP) of Bihar Gupteshwar Pandey hinted at the non-cooperation of Mumbai police with his team in their investigation.