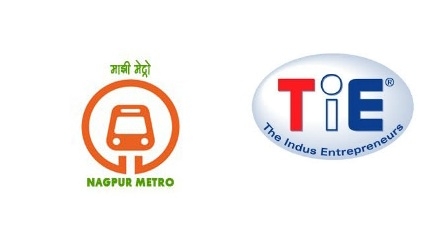 Maha Metro Nagpur and The Indus Entrepreneurs (TiE) have jointly organised a webinar session on "Business Opportunities with Nagpur Metro", on August 14. The webinar will dwell upon a range of business opportunities with Maha Metro Nagpur. It will be held between 4 pm and 5 pm and would be complimentary for all the participants. Dr Brijesh Dixit, Managing Director, Maharashtra Metro, always emphasises on significant revenue share from Non Fare box.
In this difficult pandemic time the pace of Maha Metro is still geared up to give boost to the various local, national and international business by increasing awareness of various opportunities available to do the business and enhance branding. Interested individuals and organisations from Nagpur, Wardha, Yavatmal, Amravati, Pune, Mumbai, Raipur and even from foreign locations like London, US, Dubai, Singapore and other countries are expected to join the webinar. Maha Metro has already started earning Non fare box revenue from various sources and has taken a number of steps in that direction.
Maha Metro has leased out business spaces to various companies at Airport, Institute of Engineers Metro Stations. The question answer session will be moderated by the TiE president Nitin Sachdeva. Maha Metro officials would interact with the participants. Ramnath Subramaniam, Director Strategic Planning, Sandeep Bapat, AGM (Property Development) and CA Shwetali Thakare, AGM (Finance – Property Development) from Maha Metro and Dilip Kamdar, Past President of TiE and Harish Taori from Homzhub and Thinkuvate, Singapore are other speakers and panellists in the webinar.