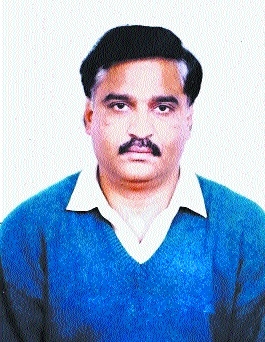 Satish Takle recorded his best First-Class figures.
By Anupam Soni :
Padam Shastri, VB Singh excel in Rajasthan victory
CRISIS brings out the best from those who are fighters. Sometimes, a couple of outstanding performances can change the complexion of a game. With his team in doldrums, Rajasthan's top order batsman Padam Shastri not only bailed out the team (in the first innings) but later went on to hit the winning runs. Another brilliant show came from all-rounder Vivek Bhan Singh, who excelled with the cherry as the visitors registered a comprehensive six-wicket victory over Vidarbha in the only First-Class match played at Teka Naka Ground, Hinganghat.
Though Vidarbha pacer Satish Takle, who triggered Rajasthan collapse, came out with his best effort with the ball in First-Class cricket, he found himself on the losing side. Padam Shastri was the only batsman in the match to hit a hundred and remained unconquered in both the innings while Vivek Bhan Singh recorded his career-best figures claiming eight wickets in the second innings. To pick those many wickets with the likes of strike bowlers Pradeep Sunderam and Kailash Gattani in the side was no mean feat. Vidarbha, who have played most of their First-Class matches in Nagpur on turf wickets, played a few of those at district centres as the Board of Control for India (BCCI) and Vidarbha Cricket Association wanted to spread and popularise the sport at smaller places also. VCA conducted their Ranji Trophy matches at Akola, Amravati, Yavatmal and this one (the only) at Hinganghat.
In the three-day Ranji Trophy Central Zone League match played in December 1982 on a matting wicket, Rajasthan skipper and India player Parthasarthy Sharma called it right and invited the hosts to take first strike. Vidarbha were dealt a blow when Jayantilal Rathod was run out for just two. Vijay Telang (23) was joined by Raju Pankule (19). Rajasthan bowler Pradeep Sunderam, who three seasons later picked all the ten Vidarbha wickets in an innings, could bowl only one over. But Kailash Gattani (4-38) troubled and removed the top order starting from Telang. He accounted for Sunil Hedaoo (1), skipper Suhas Phadkar (0) and Vikas Gawate (12) in quick succession. Sharma (3-45) and Suresh Shastri (2-38) then took over. Had the tail comprising Hemant Wasu (38) and stumper Pradeep Aney (24) not resisted, the hosts would have folded much earlier. Vidarbha were shot out for 153 in 61.5 overs. It was time for a return gift. Vidarbha bowlers led by pacers Satish Takle (5-46) and Gawate (2-31) had the visitors on a mat. After the latter removed opener and wicketkeeper Shailender Kaushik, Takle accounted for five batsmen in a row. He did not let last three of his victims to score and sent them back within four runs.
Rajasthan were reeling at 32 for six. But a determined Padam Shastri (120*) stood like a rock. He and Suresh Shastri (28) added 75 runs to stem the rot. With the help of last three batsmen, Padam took the side past the 200 mark. Offie Raju Pankule (3-24) wiped off the tail but by that time Rajasthan had taken a substantial lead. Vidarbha wicketkeeper Aney had a busy day as he took four catches behind the wicket, three of those coming from edges induced by Takle. Takle, who ended his career with 56 wickets from 30 FC matches, recorded his best figures in this match. It was his lone five-wicket haul. "Satish Takle was a good all-rounder. He had that ability of taking wickets. He was in very good form till 85-86. He did not have much pace but had that art of bowling very good cutters. He was an intelligent bowler," said Wasu who was a newcomer to the side then. "Padam Shastri was in very good form that season," recalled Wasu. Vidarbha started their second innings with 68 runs in arrears. After losing Rathod early on caught by substitute Sanju Mudkavi on Gattani's bowling, Telang (64) and Pankule (11) took the team to 51 before the latter became first of the eight victims of Rajasthan all-rounder Vivek Bhan Singh (8-64) — one of the best Ranji figures then. In company of Telang, who was looking his usual best, Hedaoo (52*) too flourished. The duo wiped off the lead. With Phadkar (31) and Gawate (25) doing well, it looked like the hosts would set a stiff target. But from a healthy 5-189, the hosts lost five wickets adding just 23 to the total as VB Singh ran amok. "Frankly speaking Vivek (Bhan Singh), who was from Udaipur, was a pretty ordinary bowler. He did not have much pace but everybody has his day and that was his day. Even I got out to him. That performance earned him a place in the zonal tourney," said Wasu. Rajasthan needed 145 runs to record a win. It was a tricky target on a matting wicket. Gawate drew first blood with the visitors yet to score. But once again Padam (42) stood between Vidarbha and a win. Pankule took two wickets while Wasu and Phadkar picked one each as Vidarbha reduced Rajasthan to 52-4 but Padam and Deepak Mahan (47*) got the measure of Vidarbha bowling and took the team home. n bbbbbbbbbbbbbbbbbb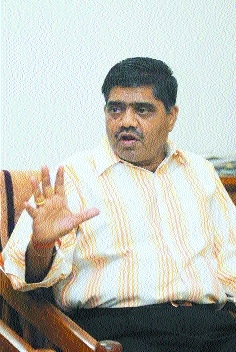 Telang, in a class of its own THIS was Vijay Telang's last match before he took a two-season hiatus before returning as skipper of Vidarbha in 1985-86 season. Telang is considered by many as one of the top Vidarbha batsmen of yesteryears. He played, led, was a selector and later coached Vidarbha. He also played for Central Zone. Impressed with his stroke-making abilities, India selectors had picked him as a probable for the 1979 World Cup. "A great batsman. He was an attacking and carefree player. When in attacking mode, he would never listen to anybody. Never bothered if he got out hitting shots. His game was based on reflexes ... total hand-eye co-ordination much like modern day's Virender Sehwag," said former Vidarbha all-rounder Hemant Wasu remembering the stocky batsman. Telang was a very nice person and used to encourage youngsters. "I was a kid when he was an established player. Later, I was lucky to play alongside him. I used to enjoy playing with him. He was the one who encouraged me to take batting seriously. When the top-order failed in this game, I was the top-scorer for the team. I still remember he asked me to focus more on batting. 'Nandya (my nickname Nandu) focus on your batting. You can be a good all-rounder'," said Wasu, who later played some memorable knocks.
Match: Vidarbha vs Rajasthan Ranji Trophy Central Zone League match played at Teka Naka Ground, Hinganghat in December 1982. It was a three-day affair on a matting wicket.
Result: Rajasthan won by 5 wickets. Rajasthan collected eight points while Vidarbha, who were outplayed in both the departments picked nothing from the match.
Highlights n Vidarbha seamer Satish Takle, who ended his career with 56 wickets from 30 FC matches, recorded his best figures (5-46) in this match. n Rajasthan all-rounder Vivek Bhan Singh (8-64) returned with one of the best Ranji figures then.
The Hitavada Scoreboard VIDARBHA 1ST INNINGS: J Rathod run out 2, V Telang lbw b Gattani 23, R Pankule c&b Sharma 19, S Hedaoo c Singh b Gattani 1, S Phadkar b Gattani 0, V Gawate b Gattani 12, S Takle b Suresh Shastri 12, H Wasu st Kaushik b Sharma 38, P Aney b Sharma 24, T Chakraborty c G Singh b S Shastri 13, T Patel Not Out 3, Extras: 6. TOTAL: (All out, 61.5 overs) 153. FoW: 1-16, 2-30, 3-48, 4-48, 5-54, 6-72, 7-90, 8-125, 9-142. Bowling: Sunderam 1-1-0-0, Gattani 21-7-38-4, Sharma 17.5-4-45-3, S Shastri 14-5-38-2, V Singh 4-0-21-0, G Singh 4-0-5-0. RAJASTHAN 1ST INNINGS: S Kaushik c Takle b Gawate 4, K Mathur c Aney b Takle 3, P Shastri Not Out 120, V Singh b Takle 7, P Sharma c Aney b Takle 0, D Mahan c Aney b Takle 0, B Bhushan lbw b Takle 0, S Shastri c Aney b Gawate 28, G Singh c Hedaoo b Pankule 9, K Gattani lbw b Pankule 14, P Sunderam b Pankule 0. Extras: 24. Bonus Runs: 12. TOTAL: (All out, 66 overs) 221. FoW: 1-4, 2-16, 3-18, 4-28, 5-30, 6-32, 7-107, 8-137, 9-183. Bowling: Gawate 12-4-31-2, Chakraborty 7-0-21-0, Takle 13-4-46-5, Wasu 15-2-46-0, Pankule 13-4-24-3, Patel 5-0-13-0, Phadkar 1-0-4-0. VIDARBHA 2ND INNINGS: J Rathod c sub (S Mudkavi) b Gattani 0, V Telang c Sharma b V Singh 64, R Pankule c Kaushik b V Singh 11, S Hedaoo Not Out 52, S Phadkar c Mahan b P Shastri 31, V Gawate b V Singh 25, S Takle c Kaushik b V Singh 8, H Wasu c Kaushik b V Singh 5, P Aney b V Singh 0, T Chakraborty c Sharma b V Singh 6, T Patel b V Singh 4. Extras: 6. TOTAL: (All out, 77.5 overs) 212. FoW: 1-2, 2-51, 3-80, 4-137, 5-173, 6-189, 7-195, 8-195, 9-201. Bowling: Gattani 24-5-55-1, Sharma 13-4-28-0, S Shastri 9-2-28-0, V Singh 20.5-6-64-8, G Singh 4-0-8-0, Bhushan 1-0-10-0, P Shastri 6-2-13-1. RAJASTHAN 2ND INNINGS (Target 145 runs): S Kaushik c Aney b Gawate 0, K Mathur c Telang b Wasu 6, P Shastri Not Out 42, V Singh b Pankule 25, P Sharma c Patel b Pankule 4, G Singh b Phadkar 11, D Mahan Not Out 47. Extras: 15. TOTAL: (4 wickets, 36.4 overs) 150. Bowling: Gawate 5.4-1-19-1, Chakraborty 1-0-7-0, Takle 4-0-20-0, Wasu 10-1-39-1, Pankule 11-2-26-2, Patel 2-0-16-0, Phadkar 3-1-8-1.