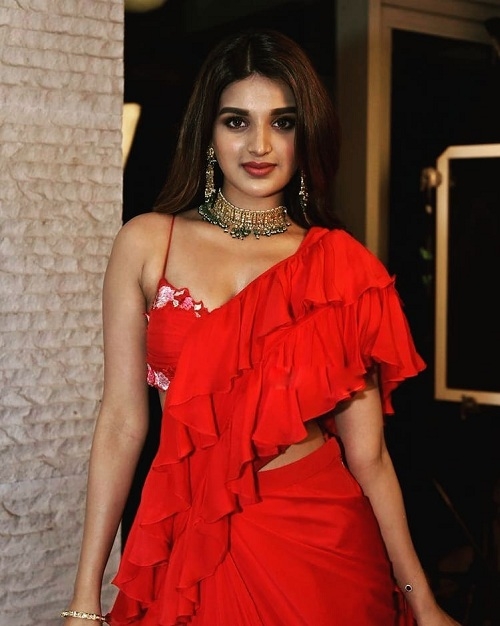 ACTRESS Nidhhi Agerwal has recently launched her YouTube channel, and she is extremely happy to explore new space. "I'm really excited about this new venture. My fans have been requesting me to come up with a YouTube channel for the longest time. I am happy to share my journey with my audience. I think this is the best way to reach out to them. They will get a close peek into my professional and personal life. I'm sure that my relationship with my fans will definitely grow further," Nidhhi said. Her latest video on her channel is about making eco-friendly idols.
"The videos so far have garnered a lot of attention. My latest video that captures my process of making a biodegradable idols is an attempt to spread the awareness with regard to taking care of Mother Nature. I have received a really positive response and a lot of love on the video," she added. Nidhhi, who made her Bollywood debut opposite Tiger Shroff in Munna Michael, is also taking online course in acting and script writing from the New York Film Academy (NYFA).
"So I decided to see how I can utilise my time wisely. When I came to know there would be a break from shoot, I looked for many different courses and decided to go with NYFA because I've always wanted to study in a place like that and I knew their faculty would be top class.. I'm happy that I decided to take these classes," Nidhhi shared. "It's been a productive lockdown for me.
I have learnt a lot of fitness-related things. I started doing yoga, and have done some detoxing too. I feel all these things have helped me develop beautiful changes in my body," Nidhhi told IANS. Nidhhi, who turned 27 recently , says it felt great to spend the day with family, for a change. "I stayed at home, cut cakes and spent time with family members. Spending quality time with my closed ones is always on my wish list. I also want to open a charitable organisation," she added.