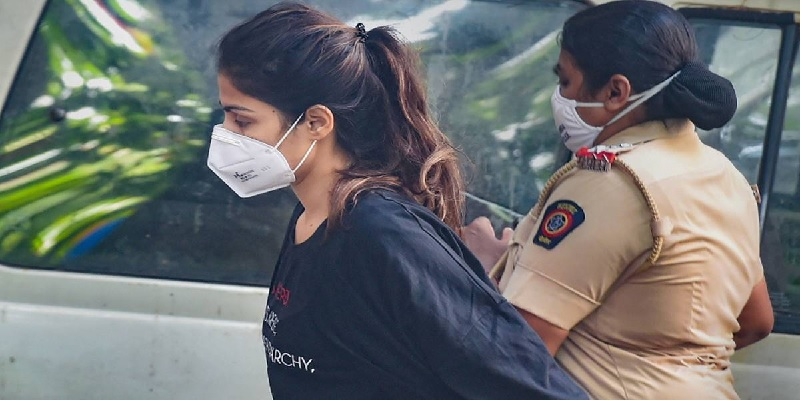 MORE skeletons are set to tumble out of the Bollywood cupboard as the investigating agencies go deeper into actor Sushant Singh Rajput's death probe. Glimpses of the dirty picture in store are visible after the arrest of actress Rhea Chakraborty by the Narcotics Control Bureau (NCB). The case will unravel itself as time goes by but the dark side of stardom is already out in the open for serious ponderance by the general society. What lies beneath the glitzy world of cinema is evident in a nutshell with the widening probe by the NCB. As many as 15 Bollywood celebrities are now on the radar of the agency for their involvement in drug procurement as well as consumption. Yet again it proves the vulnerability of celebrities who are revered by their fans for their exhibition of skills on the screen.
The world of cinema has seen it all, only the magnitude of incidents has kept changing over the period. Beneath the starry reel world lies one dark and dirty section of the real world which has alcoholism, substance abuse, drug addiction, terror links, money laundering and all other vices. This reality needs to be exposed with all vigour and the Sushant Singh case presents an opportunity to the larger society and Government to break the veneer.
Film actors cast a huge influence on the society. Their iconic status lures thousands to the glamour world. They are supposed to be ideal role models for the youth but hardly a few pass the morality test. Most have feet of clay and fall into the dingy trap of vices. The ongoing saga in Bollywood is fast turning out to be a filthy story of fake facades behind which lies the dangerous trait of turning to alcohol and drugs to get a high.
Psychoanalysts see this as an unending human desire to conquer everything. It is coupled by false pretense of being too powerful to be touched by the law of the land. The Bollywood-underworld nexus thrives on this fake belief. Actor Sanjay Dutt, in his lifestory, had confessed to falling into this dangerous trap of drugs and Dons. Yet, not much has changed in the societal thinking.
If drugs are a everyday thing in the world of glamour then it should serve as an eye-opener for the starry-eyed youth on the pitfalls on the path of fame. The Rhea-Sushant case will reach a logical end if the future investigation remains apolitical. Beyond that, it is for the society to decide whether to continue making demigods out of people with acting skills.