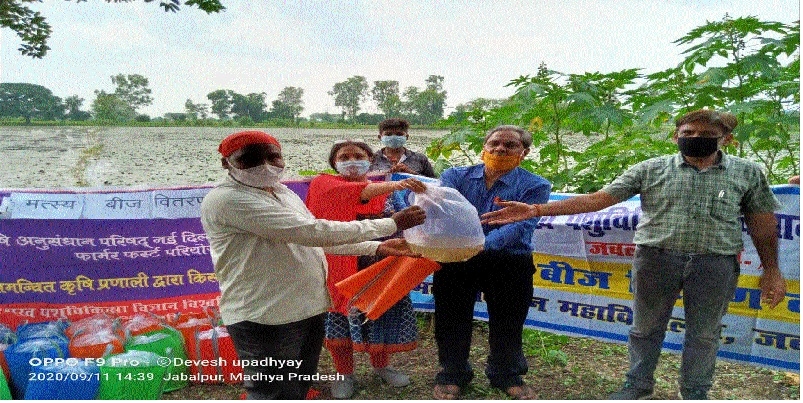 NANAJI Deshmukh Veterinary Science University (NDVSU), Fishery Department distributed quality fishery seeds amongst twelve farmers under the head of Farmer First Scheme in adopted villages.
It may be noted that under the direction of NDVSU, Vice-chancellor Dr Sita Prasad Tiwari, special farmers' welfare projects have been initiated to provide them utmost benefits of research works at the university for increasing their production and improving their income resources. Continuing the campaign, fishery training cum workshop under National Agriculture Higher Education Project (NAHEP) was conducted for farmers of six adopted villages.
Chief guest on the occasion was Fishery Circle, Head Dr S K Mahajan who informed that fishery is the best way to increase the income of farmers without much expenditure. Fishery has a tremendous potential to double the income of farmers and achieving the target of Prime Minister, Narendra Modi and making the country self-reliant.
On the occasion, Farmer First Project's Dr A K Gaur, Principal Investigator Dr Sona Dubey, Nodal Officer, Vijay Choukse, Ashish Yadav, Circle Assistant, Shivam Pandey, Prateek Tiwari were present while Devesh Upadhyay convened the programme and proposed vote of thanks.