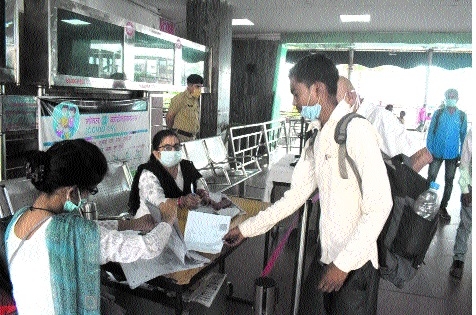 RailwayS has started operation of a few trains from Saturday. For convenient of students appearing for NEET exam, Railways is running two special trains Anuppur-Bhopal-Anuppur. The special train departed Anuppur on Saturday at 7.30 pm. The train will be arriving in Bhopal on Sunday morning. There are 26 exam centres in Bhopal where students from 20 districts will be appearing for the exam. Including these two special trains, Bhopal has now facility of 8 different trains.
According to Railway schedule, train no 08293 Anuppur-Bhopal began from September 12 and train no 08294 Bhopal-Anuppur special will beginning from September 13. The train will be halting at Shahdol, Umaria, Katni South, Jabalpur, Narsinghpur, Piparia, Itarsi, Hoshangabad and Habibganj stations. There will be 6 sleeper, 10 general and 2 SLR coaches. Other trains that will be passing through Bhopal are MGR Chennai Central-New Delhi from September 12, New Delhi-MGR Chennai Central from September 14, Gorakhpur-Yashwantpur from September 12, Mysore-Jaipur-Mysore special from September 12, Indore-Howara-Indore special from September 12, Karnataka special (Bengaluru-New Delhi-Bengaluru), GT Special
Special train from Bhopal to Anuppur...