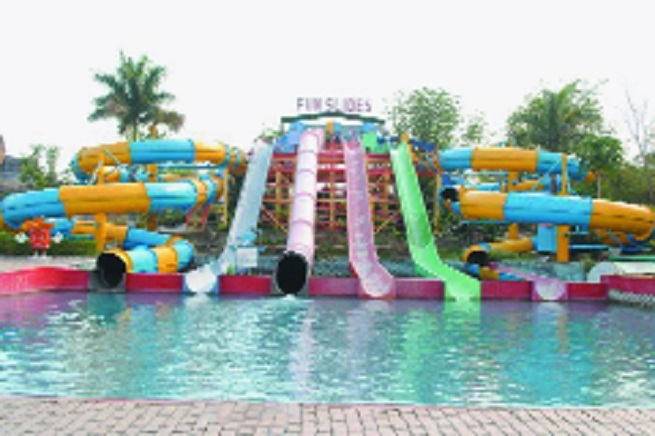 Business Bureau :
'Need to constitute expert committee' Chandrapal Chouksey, Director, Ram Dham theme park, Mansar said that the Government should give permission to open amusement parks from October 1. They should constitute an expert committee on how to open amusement parks and provide a list of safety measures to follow. "The amusement park industry after six months of closure is under heavy financial burden. This is too long a time. Our survival and reputation in the market is at stake. The Government needs to offer support for the industry to survive," he said.
The amusement park industry is desperate to open even after waiting for six months as it is reeling under huge financial losses. The current lockdown due to the COVID-19 pandemic has thrown cold water upon the dreams of industry as it is witnessing mounting of electricity bills, maintenance charges and bank interest payments. "The Government should allow amusement parks to open from October 1," demanded Mansi (Chawla) Bhandari, Chief Operating Officer (CEO) of Fun N Food Village, Bazargoan, Amravati Road while speaking to The Hitavada. She further said that with the opening of theme parks and water parks the industry would be able to curtail losses and pay off debtors.
The amusement parks have to maintain big open areas and large number of equipments. With closure of these parks, trained and skilled employees have been rendered jobless. On top of this, the summer which is peak season of the business passed away without generating any revenue this year. "The amusement park business is our only bread and butter. We have no other business to sustain and pay off debtors. We have been paying from our pockets. But this cannot sustain for a longer time. Whatever savings we had, it has been completely exhausted," she pointed out.
On several occasions, the parent industry body Indian Association of Amusement Parks, Mumbai had requested the Government to open the industry for its revival. "We have given representations to the Government demanding to support the amusement park industry for minimum electricity charges and extension of EMI payments on bank loans. But, it did not yield any fruits as it fell on on deaf ears. Till date, more than one lakh workers across the country have been affected with the closure of amusement parks," she said.
The Association has also submitted the list of standard operating procedures (SOPs) to the Government on physical distancing and crowd management measures to follow for the safety of visitors and employees alike when the parks open. The association represents more than 175 members pan India, she said. Most countries in the world have opened the amusement park industry with SOPs in place. The amusement parks already have good knowledge of crowd management. It would not be a problem as amusement parks have big open spaces to safely accommodate large number of people, she said.
"At Fund N Food Village more than 150 workers have lost their jobs out of which 35 per cent to 40 per cent were women. In the peak season, we employ more than 250 to 300 people," she said. Sameer Phanse, Director, Fun Planet in Patansaongi, Chhindwara Road said that the Government should permit amusement parks to open from October 1 as they are suffering unbearable losses.
The industry should get a chance to crawl back and pay debtors, banks and maintain their properties. "Enquiries are also pouring in as people are learning how to live with the COVID-19 pandemic," he further added.