'India overtakes Brazil to record highest number of COVID-19 recoveries in world'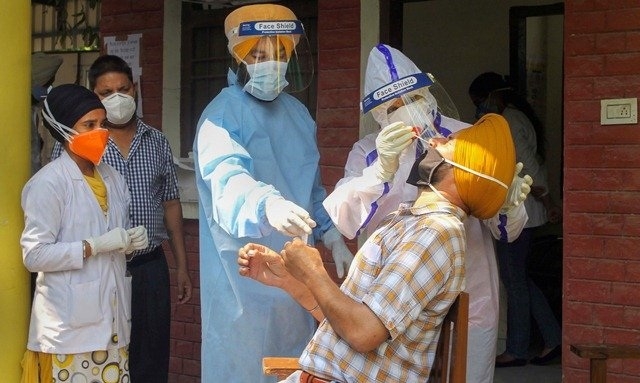 NEW DELHI,
INDIA on Monday overtook Brazil to register the highest number of COVID-19 recoveries in the world at 37,80,107, according to Johns Hopkins University data. According to data, 19,625,959 people around the world have recovered from the coronavirus infection while the total number of COVID-19 cases across the world are 29,006,033 and the total number of deaths reported globally stands at 9,24,105.
Johns Hopkins University, which has been compiling COVID-19 data from all over the world, put India in the number one position in terms of the number of recovered coronavirus cases at 37,80,107, followed by Brazil at 37,23,206 cases and the US at 24,51,406 cases. According to the Union Health Ministry, India's recovery rate has touched 78 per cent reflecting the increasing number of high recoveries per day.
AYUSH practices inducted into mgmt protocol for patients after recovery
NEW DELHI,
Sept 14 (PTI)
SEVERAL AYUSH practices have been inducted into the management protocol for patients who have recovered from COVID-19, an official statement said on Monday. In the statement, the AYUSH ministry said the protocol provides an integrated holistic approach for patients of COVID to care at home and is not meant to be used as preventive and curative therapy.
As of now, patients who have recovered from acute COVID-19 illness have continued to report a variety of symptoms like fatigue, cough, sore throat, the ministry said. "The post-COVID follow-up protocol, on individual level, advises continued appropriate use of mask, hand and respiratory hygiene, physical distancing etc.
Adequate consumption of hot water and immunity promoting AYUSH medicine is advised after prescribed by a qualified practitioner of AYUSH," it said. The Ministry also recommended mild and moderate exercises like yogasana, pranayama and meditation.