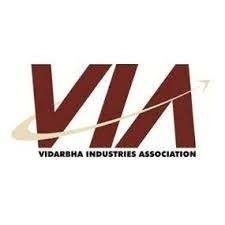 Business Bureau :
The Marketing Forum of Vidarbha Industries Association (VIA) recently conducted a webinar on issues of industries which include 'Customer Experience.' Eminent speaker, Amishi Mehta, an International Business Coach and Consultant, having vast experience of two decades, spoke on the "The future of Customer Experience (CX)" on the occasion. Customer experience is the impression one's customers have of the brand as a whole throughout all aspects of the buyer's journey.
She highlighted the measures that some industry players have taken to cater to the future customer in CX. She gave an enthralling sneak peek into the future of customer experience (CX) in a few industries. Amishi brought to the fore some momentous insights that will equip businesses in CX for the future. Further, she introduced the need of customer experience and said that any brand or organisation can stand out due to their exclusive customer experience. She mentioned increasing penetration in IoT and AI in business. To support this many cases studies were discussed including the one very known case study of DHL SmarTrucking which has helped them to track their consignment in real time and increase the customer retention.
It was a very interactive session and all the participants tried to quench their curiosity for improving Customer Experience. Earlier, the session was inaugurated by Dr Suhas Buddhe, Vice President – VIA. expressing his views, Buddhe said the session on Customer Experience (CX) is very relevant from today's perspective and beneficial for the participants. Anuja Sharma, Chairman of VIA Marketing Forum in her welcome address informed about activities of the forum and regularly organsining sessions on various current and relevant topics as our last session was on Linkedin, which was useful and helped lot of participants to grow their businesses through digitalization and marketing concept of industrialists have also changed now.
Mili Juneja, Convener of VIA Marketing Forum did the convening for the session and introduced the speaker. Ashit Sinha, Mentor of the forum, summed up and also proposed the formal vote of thanks. Naresh Jakhotia, Treasurer of VIA, Anita Rao, Joint Secretary – VIA, Reeta Lanjewar, former chairperson of LEW, Arun Lanjewar, Manisha Bawankar, Chairperson of LEW, members, industrialist, marketing professionals and others were present on the occasion.