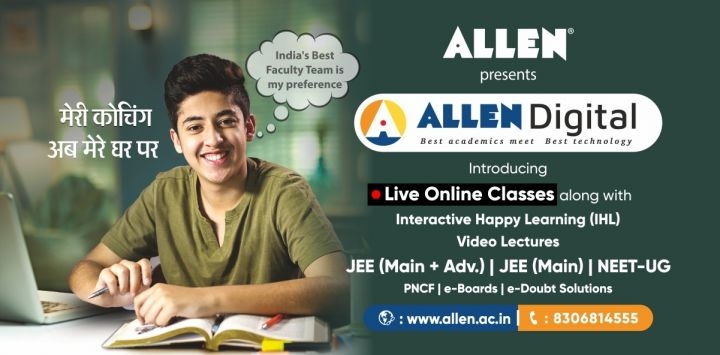 ALLEN Career Institute is going to offer the best option in digital education to the students of the country and the world, with the best academics and best technology. For the first time in the country, along with live classes, Interactive and Happy Learning Classes is being introduced by ALLEN Career Institute. With the best learning tools, live classes will commence from October 1 while Interactive and Happy Learning recorded classes and other digital classes will start from October 20.
ALLEN Career Institute Director, Rajesh Maheshwari said that ALLEN has always been dedicated to giving students the best in every field. Over the last three decades, through Best Classroom Academics, ALLEN has achieved records that are incredible in the field of engineering and medical entrance examinations. Now this best classroom academics with best technology will be available to students sitting at home, which will help in the best results for the students.
Maheshwari further added that 1.10 lakh students are being successfully taught at home by ALLEN in this COVID-19 situation. Their problems are being resolved. By expanding the facilities in the same area, ALLEN Career Institute is now going to start new features of digital classes from October 1, in which the best faculty team will be
able to solve every problem of students at home.
Through ALLEN Digital, class XII passed students preparing for JEE-Mains, Advanced and NEET are being provided with fully online and digital courses. There will also be some courses which can be changed to offline from online. Some courses will be completely online. E-board course is being started for Class XII science students, preparing for CBSE board. Along with this, special courses are also being started for students of classes 6 to 10.