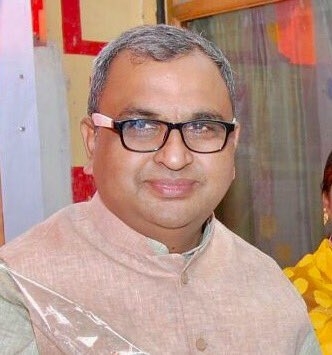 Principal Correspondent :
Bharatiya Janata Party (BJP), on Saturday, announced its national executive body. Nagpur's Jamal Siddiqui was appointed national head of the party's minority cell. Jamal Siddiqui had earlier headed the unit of Maharashtra Pradesh Haj Committee. During his tenure, the Haj pilgrimage had a smooth flowing. A known and hardcore BJP volunteer Jamal Siddiqui has been raising several issues related to minority and trying to give justice to the people. Expressing happiness over the development, Jamal Siddiqui said, "I am thankful to the party leadership for bestowing such a big responsibility on my shoulders.
I shall not prove them wrong. I know several issues related to minority community which I keep raising and continue striving for resolving those. I shall surely work hard to strengthen the party." The appointment of Jamal Siddiqui as the President of BJP Minority Cell has been hailed by people of all strata in Nagpur. Jamal Siddiqui, due to his soft nature, has earned popularity in the society.
His kind nature helped him establishing his name within party as well as outside of it. Jamal Siddiqui was the first to raise the issue of returning the money of Haj pilgrims when the holy pilgrimage was cancelled due to pandemic. He had objected to the proposal of Haj Committee of India to provide the choice of cancelling application. He had pointed out, the pilgrimage was to be cancelled so people should be given their money back and their names should be retained for the next year's pilgrimage. Siddiqui's demand got overwhelming response as people did not want to carry the stress of competing again for the holy pilgrimage.