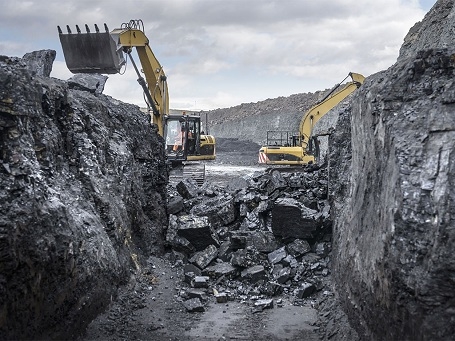 Business Bureau :
In a virtual meeting of Coal India United Front called by Dr Basant Kumar Rai of Bhartiya Mazdoor Sangh (BMS) on September 21, the representatives of all the five major trade unions of Coal India including All India Trade Union Congress (AITUC), Hind Mazdoor Sabha (HMS), Centre of Indian Trade Unions (CITU) and Indian National Trade Union Congress (INTUC) decided to observe 'Virodh Diwas' to mark protest against the alleged anti workers' policies of the company.
Threy also discussed the issues of policies and problems faced due to the policies of CIL/ SCCL. Despite of successful strike of July 2, 3 and 4 the Coal Ministry of Government of India, instead of calling the trade unions for negotiation, was closing coal mines rapidly. It also strated offering voluntary retirement scheme (VRS) to those who have completed 30 years of service or crossed 55 years of age and not giving employment to those who's land has been acquired by the company.
It was decided that all the five unions will hand over charter of demands to their respective management on September 30. Apart from this, gate meetings and propaganda of the demands will be done from October 1 to 7. On October 8, all the five unions will observe 'Protest Day' in the respective areas and will take out rally. Future course of action will be decided at the joint meeting scheduled on October 9, informed S Q Zama, General Secretary of INTUC through a press release.