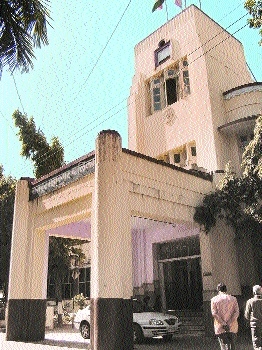 Business Bureau ;
NAGPUR Municipal Corporation (NMC) on September 1, announced that shops where the road is divided by divider, standalone shops and those shops which do not have shops on their opposite side can open on all days of week. While the odd-even rule will continue for other shops. The new rule has created resentment among the shopkeepers which are not located on the roads which have no road divider. NMC should consider opening of all shops and not just few shops facing road dividers, was the general opinion of majority of the traders.
However, Ashwin Mehadia, President of Nag Vidarbha Chamber of Commerce, (NVCC) while interacting with The Hitavada on Wednesday had welcomed the NMC decision saying, "Its a positive beginning, the new Commissioner has started thinking on the line of opening of the shops on all days of the week. Even increase in timing of opening of shops from 9 am to 9 pm is a welcome decision." Sanjay Agrawal, Vice-President of NVCC said that most of the major markets in city like the West High Court Road, Wardha Road, Central Avenue, Sadar Bazar will be open on all days, as per the new ruling from September 1. This will provide big relief to some of the shop owners.
"At first instance its a welcome decision, but it is creating confusion too. As 90 per cent of the shops in city will be coming under odd-even rule. Even big markets like Sitabuldi Main Road and Gandhibagh wholesale market where there are no dividers. Majority of the shops in these areas will be coming under odd-even rule," he said. He said that the new rule should be modified to accommodate all shops to open on all days of the week. Pratap Motwani, Secretary of The Wholesale Grain and Seeds Merchant Association said that the new rule will benefit only 10 per cent of the shopkeepers.
"The main markets like Grain Market, Kiranan Oli, Sarafa Oli, Ready-Made Market, General Market on Bhandara Road, Wholesale Cloth Market etc., are all coming under the odd-even rule. The new ruling will benefit only 2-3 per cent of shops," Motwani said. He suggested that shops must be permitted to open on all days and all markets should be closed on Saturday and Sunday. Dyaneshwar Rakshak, Secretary of Nagpur Chiller Kirana Dukandar Sangh said, "The city wholesale market caters to the adjoining districts of the region. Outstation customers will be in confusion as they will not know when the shops with which they are dealing are open or closed.