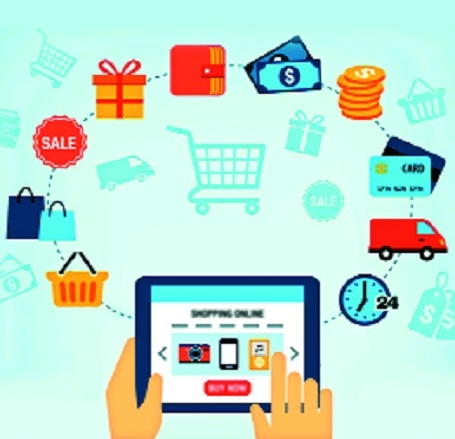 Business Bureau :
THE Confederation of All India Traders (CAIT) in a communication sent to Union Commerce Minister Piyush Goyal on September 2, urged to constitute a 'Monitoring Committee' to monitor, regulate and check the festival sales which may be held by e-commerce companies in the wake of current festival season. CAIT has also urged Goyal to issue mandatory guidelines for e-commerce companies for holding 'festival sales'.
CAIT has alleged that in past years, the festival sales held by e-commerce companies offered predatory pricing, deep discounting, exclusive agreements with brands, giving preferential treatment to their own sellers in which they hold equity and other practices which are not allowed under Press Note no. 2 of FDI Policy. CAIT National President B C Bhartia and Secretary General Praveen Khandelwal in a communication to Goyal have invoked his attention towards the current festival season which has already begun in the country, which will be continued till November 25, the day of 'Tulsi Vivah' and will immediately be followed by New Year festivals. Both Bhartia and Khandelwal said that for the past many years, several e-commerce companies are holding 'Festival Sales' particularly on Diwali and New Year, every year.
The e-commerce companies are flouting mandatory stipulations of FDI Policy, Press Note No 2 of 2016 amended in 2018 and indulging into predatory pricing, deep discounting, selling goods under their own private label, holding and controlling the inventory funding losses that occurred by such sales, selling exclusive range of products though all the above methods have been restricted under Foreign Direct Investment (FDI) Policy. CAIT said that due to COVID-19 offline traders in the country are already going under the worst crisis and nearly 20 per cent small traders across the country are on the verge of closing their shops.
"In such a scenario, the traders need to be protected from blatant violations by e-commerce companies," CAIT said. Further, if festival sales of such e-commerce companies which are habitual offenders allowed it will be much detrimental to the vision of Prime Minister Narendra Modi for 'Vocal on Local' and 'Atmanirbhar Bharat' as large number of goods sold on these platforms are foreign origin mostly of Chinese companies.In order to restrain such e-commerce companies from adopting malpractice's and as a matter of fair play and equal level playing field, CAIT has urged Goyal to constitute a Monitoring Authority to monitor such festival sales and issue proper guidelines for organising any such sale including implementation of Country of Origin Policy as declared by the Government so that consumers are not deceived. In case of any violation of the guidelines, the above proposed Monitoring Committee should be empowered to take immediate action against any such e-commerce company which is found to be violating the FDI Policy or the guidelines, CAIT added.