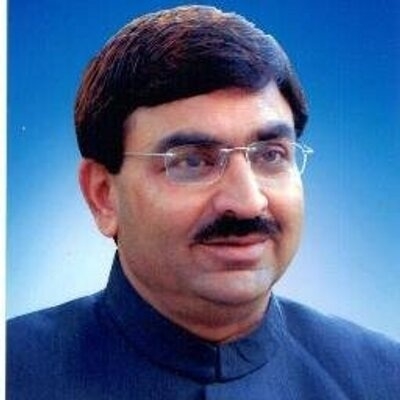 Business Bureau :
Interacting with the participants of the webinar on "Nurturing cows as social entrepreneurship for farmers" organised recently by the Agro & Rural Development Forum of Vidarbha Industries Association (VIA) on zoom, Dr Vallabh Kathiria the country should focus on rural development. "Now every class of people should become farmers and come closer to nature. The cow has the potential to protect us from various health-related problems. Cows are not just used only for milk but for other essential items also. Indian cows have the capacity to produce good quantities of milk," he said. He also said that there is a need to encourage the PPP model in the sector.
"Milk products like herb added ghee have very good potential. Liquid fertilizer and pesticides can also be made out of cow dung and its urine," he highlighted. However, he said, we make only 3 per cent of the total requirement. Acharya Lokesh Muni said cows can be a source of strengthening the economy of the country. "The cow has a deep relation with nature. A movement should be started to rejuvenate our nature. Other than cow milk, collection of urine should be done and it is important to see how it can be used commercially. Cow is an ocean of opportunities and we need to conduct a deep study over it," he said. Earlier, Om Jajodia, Chairman of Agro & Rural Development Forum, welcomed the guest speakers and requested them to share their thoughts over the subject.
He further said VIA is dedicatedly working for the development of the Agro Sector in this region. R B Goenka, Vice President - Vidarbha Industries Association, said the topic is very important as it will help to control the issue of farmer's suicides, loan, produce stocking, and also lack of marketing, how to reduce input costs in agriculture.
Shachi Mallick, Convener of Agro & Rural Development Forum, spoke about the activities of Agro Forum, which have been continuously promoting Agro, Social & Rural Entrepreneurship. Ashit Sinha, Mentor of Agro & Rural Development Forum, appreciated the insights shared by the eminent speakers and further said Vidarbha Industries Association will try to drive a cluster movement, where we can develop such valuable products out of Indian Cows. Kriti Mangrulkar, Hemant Chouhan were prominently present. Dr Kriti Sirothiya was the project incharge of the programme.