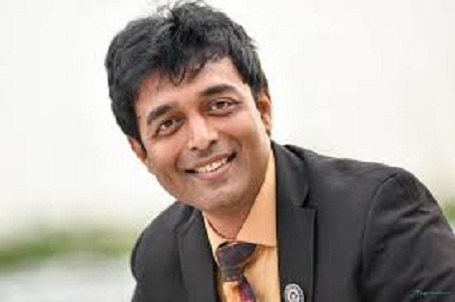 Business Bureau :
The Nagpur branch of WIRC of ICAI recently hosted virtual CPE meet cum webinar. The topic of the webinar was "Equity + Safety = Prosperity". The current global health crisis has compelled to avoid fellowship meets . Also, it is felt generally, that because the slow down, prices of shares have moved down considerably. This temporary unfavourable phase, can be converted as a boon by systematically investing in the stock market and gaining in the long run. And thus the Nagpur Branch of ICAI conducted the webinar. CA Jai Chhaira, CCM, Surat, participated in the webinar.
On the occasion, he said it's imperative for a Chartered Accountant for his own purposes or for advising clients to invest wisely. And for the same, the stock market option also needs to be reasonably considered, he observed. Chhaira, added words to his inaugural remarks to guide the members. He said that stocks are operating at low levels, because of the pandemic and negative sentiments. "However, as these are bound to be affected in a short time frame only, investments backed by proper study and research can help to make good the loss that might have been there because of slow down and consequent setbacks, '' he said.
He was sure to find the webinar able to give deep insight for proper investing in the stock market and in real sense 'investing in equity backed by safety of due research and analysis is able to bring prosperity', can be achieved, he said. CA Kirit N Kalyani, Chairman of Nagpur branch, remarked that, in these testing times because of the unfortunate health crisis in the form of COVID 19, everyone including CA members, are experiencing slow down at every front including the busy schedules on the professional front.
"However, surplus time at disposal and funds as well, need to be properly invested," he said. He further said that the Nagpur Branch, because of past precedence is fortunate to find the best ever faculties to have guidance in the matter of topics concerning the professional lives. Also, it lends due satisfaction to the team Nagpur because of being duly able to enable the Chartered Accountant members ensure great benchmarks at all times, Kalyani said.