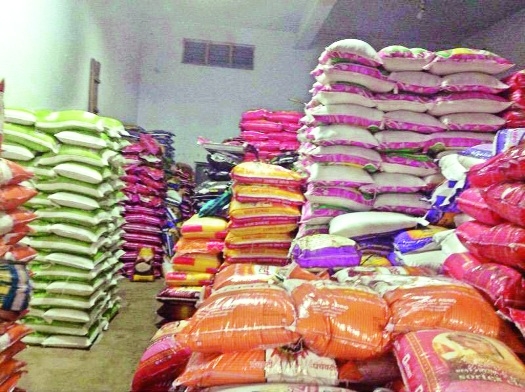 Business Bureau ;
NEW Grain Market situated at Kalamna marketyard ill be open only for 3 days in a week. Santosh Agrawal, President of the Nagpur Wholesale Grain and Seeds Merchant Association and Pratap Motwani, Secretary inform through a press release.
The decision was taken after taking into account the increasing number of COVID-19 cases in city, and the mortality rate. The number of cases in Kalamna marketyard are also increasing in large numbers. Even traders are loosing their lives due to the pandemic of Corona virus. The market will be open on Tuesday, Thursday and Saturday in a week. Motwani further added that traders have sensitised the market to protect the people from the deadly disease like COVID-19.
Ayurvedic Kada was also distributed to traders by famous Ayurvedacharya Dr Gurumukh Mamtani. Customers are allowed to enter the marketyard only after checking body temperature and oxygen level. "To stop the situation going out of control, shops and localities should be sanitised daily. Janata Curfew should be imposed for 10 days for the safety of people," Motwani suggested.