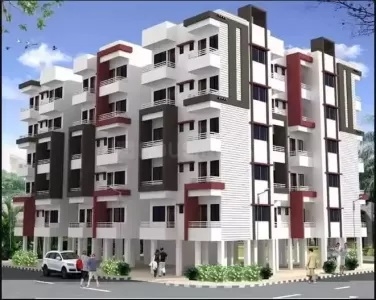 Mahalaxmi Builders has developed layout with the approval of MMRDA in Mahalaxminagar premises. The plots are available from Rs 999 per square feet. In the proximity to MIHAN-SEZ, Jamtha Khasra No 278/2, the plots are ready for registry. There are reputed school, colleges and hospital in the area.
Purchasing the plots in the area will be a good option for future investment. It is one of the developing areas in the city as it is close to Jamtha Stadium. Despite the beauty of location, there is cement road, boundary wall with open space, strome water pipeline etc. In the layout, the electrification work is underway on war-footing. The finance facility is available from HDFC Bank, ICICI Bank and Punjab National Bank.
This information was given by Atul Yamsanwar, Dr Sudhir Kunnawar and Dipak Sisodia of Mahalaxmi Builders. Details can be had from 9975149265. The office of Mahalaxmi Builders is situated at Plot No 22, Somalwada Square, Wardha Road.