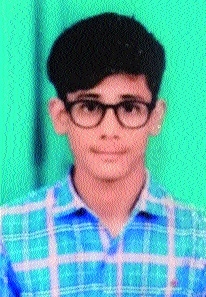 Staff Reporter :
THE killer Chinese manja thread has claimed third life in the city. This time, a 20-year-old youth who was riding a two-wheeler lost his life in Imambada area after a razor-sharp manja thread slit his throat. The injury was so deep that the youth died instantaneously before he could get medical treatment.
The incident has once again exposed false claims of administration that action was being initiated against traders of banned Chinese manja. The deceased was identified as Pranay Prakash Thakre, a resident of Plot No. 05, near Kudrat Paan Mandir, Dnyaneshwar Nagar, Ajni. A police official said, Pranay had gone to Tehsil office with his father to get domicile certificate. Both were returning home on separate two-wheelers and Pranay was following father's vehicle. He was also wearing a helmet, the official said.
The heart-wrenching incident occurred at around 5.30 pm when Pranay was crossing Jatatarodi square. He got entangled in the razor-sharp thread of a snapped kite. Before he could remove the thread, the manja slit his throat within seconds. The boy fell on the road and blood started oozing from his neck. Passers-by tried to help Pranay as he writhed in pain in a pool of blood. He could not even shout as respiratory tract was cut off by the manja. He breathed his last on the spot, police said.
Deputy Commissioner of Police (DCP) Zone IV, Dr Akshay Shinde, told 'The Hitavada' that along with Pranay, vehicles riders coming from opposite direction also got entangled in the manja. As a result, the manja was pulled by the vehicles and it worked like a razor on Pranay's neck. Police sent the body to Government Medical College and Hospital (GMC&H) for post-mortem. A case of accidental death has been registered by Imambada police.
Kite-flying claims three lives in 15 days KITE-flying has claimed three lives in last 15 days. On December 29, 2020, a seven-year-old boy came under the wheels of a four-wheeler when he was trying to catch a kite in Dabha area. The deceased was identified as Vansh Vikas Tirpude. On January 6, 2021, Enta Vinod Solanki (12), a resident of Shiv Krishna Dham slums, was knocked dead by a speeding train when he was running on the tracks to catch a snapped kite in Koradi area.