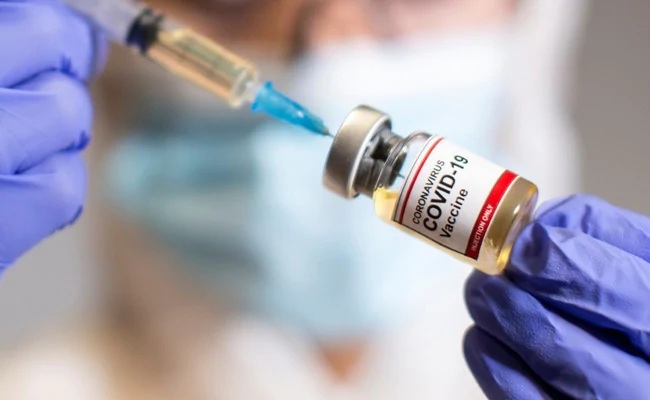 Principal Correspondent :
With the drive to administer COVID-19 vaccine to health workers beginning on January 16, District Collector Ravindra Thakare reviewed the preparedness of the same. In Nagpur district, 12,000 healthworkers have been registered for the drive and the procedure would be performed at 15 places. The COVID-19 vaccines have not reached yet but are likely to arrive by January 14. The meeting was attended by Chief Executive Officer of Nagpur Zilla Parishad Yogesh Kumbhejkar, Deputy Director of Health Services Dr Sanjay Jaiswal, District Health Officer Dr Deepak Selokar, District Civil Surgeon Dr Deepak Thete.

After the arrival of vaccines they will be kept in ICE Lined Refrigerator (ILR). Such types of ILRs are at all Primary Health Centres, District Hospitals, Government Medical colleges. All arrangements to kept these vaccines safely have been made. District will have 15 centres where the vaccination would be administered. Two doses are to be given. One dose on January 16 while the second one will be given after 28 days.
Thakare while talking to 'The Hitavada' has made it clear that the benefit of vaccination would be availed by the healthworkers of private as well as Government hospitals. The officials present in the meeting apprised Collector about the arrangements at the centres, the facilities provided to the people who will administer the vaccine and those who would get the same, the situation during the vaccination process, safety rules to be applied when the vaccines kept in the refrigerator, registering the people having corona-like symptoms, the preparation for the vaccination of common public etc. The 15 centres where the vaccination process is to be performed include 10 Rural Hospitals, two Sub-District Hospitals, PHC Borkhedi, Gondkhairi and Rural Health Training Centre at Saoner. Collector Thakare will monitor the drive in rural part while the civic body will keep watch on the drive to be conducted in Nagpur city.