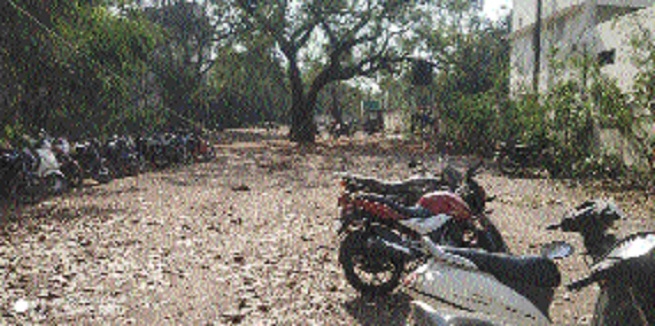 Parking of Raipur Railway Station found half vacant.
Staff Reporter :
RAIPUR,
Operators of two-wheeler and four-wheeler parking are facing hardship due to limited numbers of special trains being operated from Raipur Railway Station. As per the information received from Sushil Patel, two-wheeler parking operator at Raipur Railway Station since lockdown was imposed, the operation of trains came to a standstill. They faced many difficulties and after the special trains were started by the initiative of Railways, very limited numbers of passengers are using their own vehicles to reach Railway station. Earlier, on an average over 1,000 vehicles were parked on daily basis which has now reduced to approximately 100 vehicles.
Patel further informed that half of the area of parking stand is empty and they have curtailed staff strength from 13 to 3 staff, including manager at the stand. The electrical supply of parking has been disconnected by State Electricity Board due to non-payment of electric bill which was about Rs 70,000. He further informed that majority of the passengers who used to park vehicles were daily passengers who used to travel in passenger trains. As the passenger trains are not being operated they lost the customers.
Similar is the condition of four wheeler parking operator at Raipur Railway station. Sonu Yadav the on-duty operator informed that hardly 10 cars are parked on daily basis. They hardly receive earning enough to pay the instalment of Railway. As the operation of special trains are taking place from platform number one two and three the platform number five and six are closed for now. As a result the entry point towards Gudhiyari side is closed. Therefore the two-wheeler parking located at Gudhiyari side is also closed.