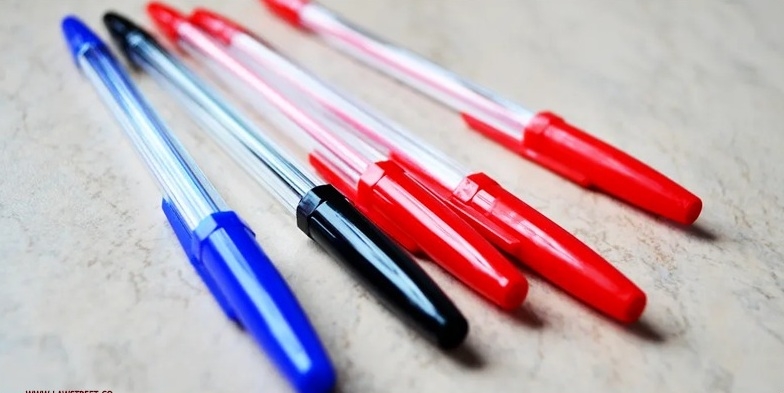 Staff Reporter ;
Principal Bench directs CPCB to issue directions to all States/UTs for compliance
MOEF&CC to finalise the Extended Producers Responsibility (EPR) for plastic pens
The National Green Tribunal (NGT) has contended that plastic pens should be covered under Plastic Waste Management Rules, and directed Central Pollution Control Board (CPCB) to issue directions to all the States and Union Territories (UTs) for compliance. The NGT also directed the Ministry of Environment, Forest and Climate Change (MOEF&CC) to finalise the Extended Producers Responsibility (EPR) rule for management of waste.
EPR legislation is a driving force behind the adoption of remanufacturing initiatives because it focuses on the end-of-use treatment of consumer products and has the primary aim to increase the amount and degree of product recovery and to minimise the environmental impact of waste materials. Under the principle of EPR, the producers have to establish an institutional mechanism, involving State Urban Development Departments to collect and channelise the waste generated out of their product packaging. The Principal Bench of NGT chaired by Justice Adarsh Kumar Goel, recently issued the order. The Bench asked the CPCB to co-ordinate with State Pollution Control Boards (SPCBs) and state-level monitoring committees on EPR.
Around 1,600 to 2,400 million pieces of plastic pens are brought to the market every year in the country and 91 per cent of plastic waste generated through plastic pens is not recycled. The unchecked use of plastic pens having adverse impact on the environment. According to the Bench, "Even though pen is not specifically mentioned under the rules, the same is certainly covered by definition of 'plastic' under Rule 3 (o) of the Plastic Waste Management Rule, 2016. Thus, pen is also covered by the statutory framework."
It also stated that the manufacture, importer stocking, distribution, sale and use of carry bags, plastic sheets or like, or cover made of plastic sheet and multilayered packaging were regulated under the Plastic Waste Management Rules, 2016. The EPR liability is not being duly enforced, the plea alleged and suggested that policy of 'buy back' be introduced. The applicant submitted that 27 lakh pens are produced per day and it is not possible for the local bodies to collect and treat the waste as contemplated under the rules.