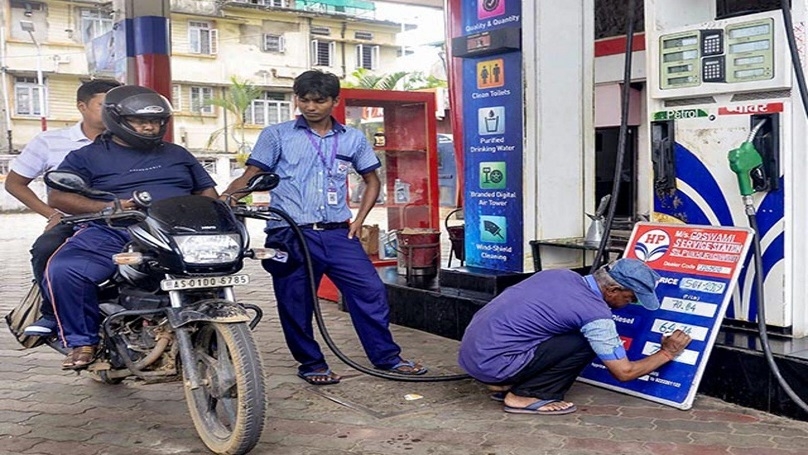 Business Bureau :
As the fuel prices have once again witnessed a hike on Monday, petrol and diesel recorded its new all-time high in the city. Petrol price jumped by 24 paise to touch Rs 92.06 per litre mark while diesel price soared by 26 paise from its previous day mark to reach new all time high of Rs 82.42 per litre. Many oil consumers are raising eyebrows over the new levels of the fossil fuel as petrol and diesel prices have gained Rs 1.21 and Rs 1.36 per litre in the New Year. On January 1, petrol was at Rs 90.85 per litre and diesel at Rs 81.06 per litre mark.
Oil consumers were seen discussing the price rise who believed that the hike would impact the cost of vegetables and other essential commodities. "As soon as the price of petrol crossed Rs 90 per litre mark here in the city, consumers had started expressing concern over it. And now the prices are further going up which will certainly give trouble to consumers," said the petrol pump dealer on the condition of anonymity.
It is important to note that till November 19, 2020, petrol was at Rs 88.35 per litre while diesel price was at Rs 77.51 per litre. But then the fuel prices have started going up gradually giving tough time to oil consumers who are already bearing the brunt of the ongoing pandemic.