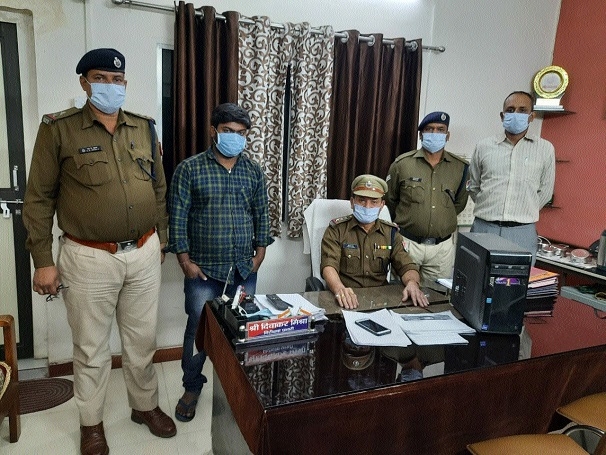 Accused in police custody at RPF post Raipur with IPF,
Diwakar Mishra and others.
Staff Reporter :
RAIPUR,
Railway Protection Force team under the leadership of Diwakar Mishra, Inspector Railway Protection Force and Sub Inspector S K Shukla, Head Constable Abhishek Kumar and MS Patel took action against unauthorised Railway Ticket booking agent from Transport Nagar. Owner of M/s Taj mobile shop, Mohammed Asraf Ali (27) was arrested and police recovered 14 booked e-tickets from his possession. Police recovered one CPU and mobile used for booking of tickets. He accepted to procure them through two personal ID. Seized tickets are worth Rs 7554 and seized articles were of Rs 42000. Action was taken under Section 143 of Railway Act.