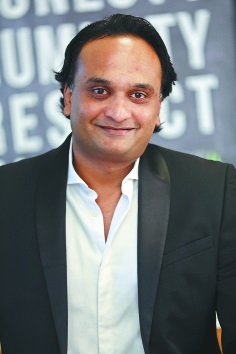 Business Bureau ;
Candidates who wish to start a professional career in architecture, engineering and construction (AEC) industry with exposure to the best world-class practices can apply for the online courses offered by Stonepile Construction College. The college offers diploma, bachelor and masters degree in construction management. This was revealed by Vijay Rathod, Executive Director of Stonepile Construction College and its parent company Base4 while speaking to The Hitavada. Rathod who is from Nagpur and completed his engineering from Shri Ramdeobaba College of Engineering and Management, said that the enrollments have started for the first semester which will begin from May 21. Giving out the details of the course, he said, Stonepile Construction College offers diploma course with a duration of 16 months consisting of four semesters.
Bachelor degree course with a duration of 32 months and masters degree course with a duration of 20 months. Accordingly, each course has five subjects including one practical based subject. Aspirants who have completed 12th class from any stream can apply for the diploma and bachelor courses. For the masters course aspirants with degree from any stream can apply for admission to the online course. The diploma course fee is about Rs 7 lakh, bachelor degree Rs 12 lakh and masters degree Rs 8 lakh. Also the college has introduced scholarship exam where shortlisted candidates would be given 50 per cent relaxation in fees, he said. On the practical aspect of the course, candidates can choose construction site of their preference in India or any of the numerous project sites in which Base4 is completing in USA. If they choose a project site in India they should obtain permission for access to the site.
The teaching is based on the project site where candidates learn how buildings are constructed and designed using the latest technology, software, artificial intelligence (AI) and Cloud based platforms worldwide. The teaching emphasises more on practical aspect. Candidates require a computer with good internet connection as the classes are given via Skype. The teaching is to provide candidates knowledge about the latest technology and adopt this technology in construction of buildings.
"We want to change the way construction industry works the way we have learnt. The objective is to improve quality, lower costs and complete project within a specific timeframe using the latest technology," he said. Rathod said that he and his four partners started Base4 construction management firm 15 years ago in US. Over the years they gained immense experience working on hundreds of large projects across the world. The idea of starting the online college in AEC industry was to share the knowledge with people to get first hand experience on how to go about construction of building by using best practices. For admissions, interested may visit Stonepile.us or contact Base4, 40-41, Hingna T-Point, Ring Road (M: 9921771717).