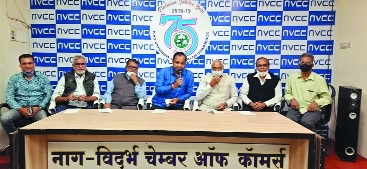 The recent attempt of the state power distribution company to double the electricity security deposit is not going down well with the traders of the region. The Nag Vidarbha Chamber of Commerce (NVCC), representing more than 13 lakh traders spread across the region, on Thursday opposed the move saying that the hike would leave a negative impact on them.
In a memorandum submitted to the Maharashtra Electricity Regulatory Commission (MERC), the chamber said that the current conditions are not favourable for hike in either power tariff or security deposit. The chamber also urged the commission not to hike the charges. Highlighting that the traders are already bearing the brunt of the recent lockdown, Ashwin Mehadia, President of the chamber, said the additional financial burden would be unbearable for the traders.
"Not only the traders have been facing financial difficulties during this tough phase of pandemic, but common men are also struggling to pay bank EMIs, power and telephone bills and manage their personal expenses," he said. Vice President and Convenor of NVCC's Energy Committee Farooq Akbani said that the existing power tariff in the State is quite high as compared to that in neighbouring States. "Because of this disparity in the power tariff, we are failing to attract investment here. Manufacturers and others prefer other States to Maharashtra where they get power at a cheaper price. It is also having an adverse impact on trade and business of Nagpur," he pointed out.
Secretary of the chamber Ramavatar Totla said that instead of doubling power tariff, the MERC should give relief to the traders and other consumers by way of bringing down the power tariff and fixed charges. The Maharashtra State Electricity Distribution Company Limited (MSEDCL) had recently moved a proposal to double security deposit. It is important to note that some of the entrepreneurs based in Maharashtra are exploring opportunities to shift their setups to adjoining States.