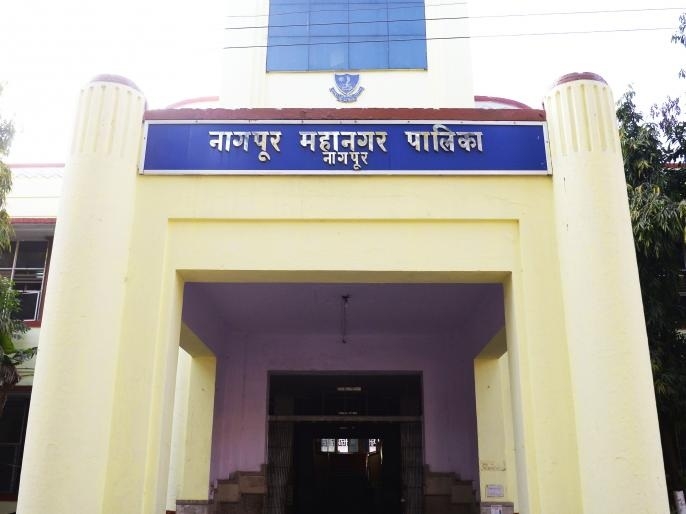 Staff Reporter :
Mayor constitutes 3-member committee of senior officers to prioritise stalled civic works and re-start them in next 10 days
With just two-and-a-half months left before curtains fall on financial year, Nagpur Municipal Corporation (NMC) is witnessing a sudden bonhomie between public representatives and civic administration as they race to wrap-up pending development works. At stake is funds of nearly Rs 200 crore that would lapse in case civic administration fails to utilise the same by March 31. So to break the impasse about stalled projects, Mayor Dayashankar Tiwari issued directions about constituting a three-member committee of senior officials to set the ball rolling. The committee to be chaired by Additional Commissioner will have Chief Engineer and Chief Accounts and Financial Officer (CAFO) as Members and they are tasked with prioritising the stalled projects in city.
The aim to ensure that works that are of utmost in public interest are only taken-up for implementation since civic funds are in short as earnings of NMC was impacted by COVID-19 outbreak. Tiwari talking to newspersons at civic headquarters on Wednesday post presiding over his first general body meeting said unlike past directives that failed to impact, the situation this time would be a sea change and citizens would notice it. He said directions were issued to civic administration to restart stalled development for which work orders had been already issued. In fact, the maiden general body meeting presided by new Mayor saw many positives with civic administration seen as extending a helping hand for stepping up co-ordination and blunt the criticism about differences with elected public representatives. Indicating that now the corporators and administration would seen sailing in same boat indicating that past ghosts has been buried.
Yes one can say now that the two parties in the NMC, the corporators and the administration are now on same page, Tiwari indicated further during media interaction. Mayor said the task for him was cut out and same was to ensure that administration is on board on development issues notwithstanding common public perception. During the meeting, Mayor came to rescue of a woman whose house's development plan was not sanctioned in NELCO society. Condemning the step motherly approach of civic administration, he said that Town Planning Department should ensure that directives are complied with forthwith. Some of the issue listed on the agenda was referred to Standing Committee and that includes one item about ratification of Property Tax wherein State Government has given bifurcation of the tax. Mayor said though no change is mentioned in the tax rate, the House referred it to financial body for reconsideration. One more issued referred to Standing panel is the contentious topic about framing bye-laws for new licensing rules as proposed by State Government.
The House also saw deep discussion about anti-encroachment action against shops put up by Divyang at various thoroughfares. Mayor clarified that as most these shops were established without nod from State Government and they were cause of traffic snarls and hence action about their removal is justified. However a new policy about proper letting out of public place to Divyang for their road side shops will be framed and Standing Committee is directed to frame its bye-laws so that same can be legalised. Mayor said Divyangs were taken on grand ride in name of Government nod and they also had forked out hefty sum to a person who duped them. But since the person is now deceased no action is now possible. Another issue that cropped was about additional burden on civic body due to changes in planning for new elevated water tanks due to non available of identified lands. Tiwari said State Government was asked to ensure that in future only after proper planning such project be undertaken and henceforth civic body will not be responsible for any cost escalation. The House also approved the note put up by administration about providing cent per cent waiver in Property Tax to widows and families of ex-servicemen.
House stalls imposition of cess for garbage collection on citizens
The NMC House returned back to administration the proposal about collecting cess against door to door collection of garbage. Mayor Dayashankar Tiwari told newspersons that House conveyed it disapproval to proposal saying first NMC needs to ensure that entire garbage is lifted and collected from every household. Till civic body has in place the necessary arrangement there is no point in imposing cess on citizens. About the traffic management plan, Mayor directed civic administration to go for zone wise presentation and discussion with the corporators. Post presenting of traffic management plan prepared by UMTC the suggestions of corporators be suitable incorporated. After incorporating all the suggestion and making necessary revision the proposal should be tabled in NMC House for approval.