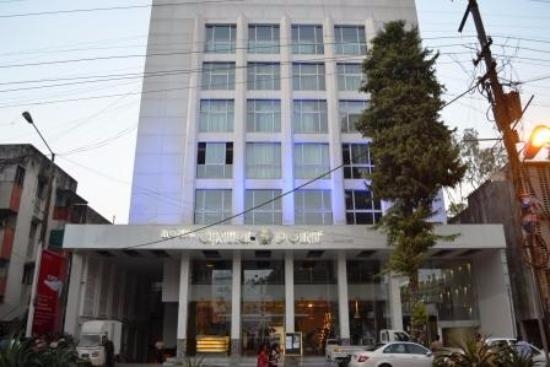 Award-winning Fashionista Fashion & Lifestyle Exhibition is back in the city. It is being held from January 22 to 24 between 11.00 am and 8.00 pm at Hotel Centre Point, Ramdaspeth, Nagpur. More than 80 elite designers from all over India from 20 cities are showcasing the products. Entry to the expo is free and all safety measures are being followed. Fashionista, serving fashion lovers since 2008 with over 250 exhibitions in 27 Indian cities, is set to fascinate people of Nagpur.
Fashionista Nagpur offers apparel, jewelry, accessories, beauty products, cosmetics, fragrances, home decor, gifts, consumer durables, etc. "If you're looking for some exclusive additions to your wardrobe for the upcoming season, then you must check in with Fashionista's Nagpur exhibition," says a press release issued here.
More than 80 brands are being participating in the exclusive event from 20 diverse cities like Mumbai, Delhi, Kolkata, Bangalore, Jaipur, Hyderabad, Chandigarh, Faridabad, Pune, Agra, Indore, Maheshwar, Kanpur, Jalna, Jabalpur, Nagpur and many more.
Fashionista's mission is to create a world where there is no style gap, and fashion trends are familiar in non-metro cities. Apart from this, Fashionista is also looking at providing an amazing platform to 'young and professional entrepreneurs'.
Exhibition Excellence Award awarded Fashionista as the winner of the "The Challenger Gold Award" 2020 for organising the maximum number of exhibitions in the maximum number of Indian cities.