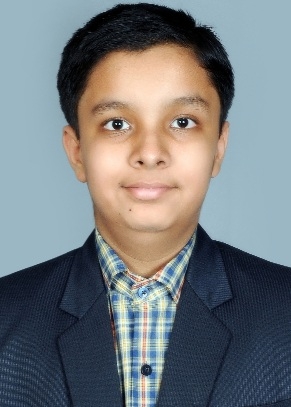 Staff Reporter :
Here is a great news for the city. Shreenabh Agrawal, the young genius from Nagpur, has been awarded Pradhan Mantri Rashtriya Bal Puraskar-2021 in Innovation category. Shreenabh, son of Moujesh and Tinu Agrawal, is a 17-year-old genius with a long list of achievements. A regulator contributor to 'The Hitavada' Twinkle Star magazine, Shreenabh registered his name in the Asia Book of Records for 'maximum articles written by an adolescent to spread awareness'. Earlier, he was included in India Book of Records.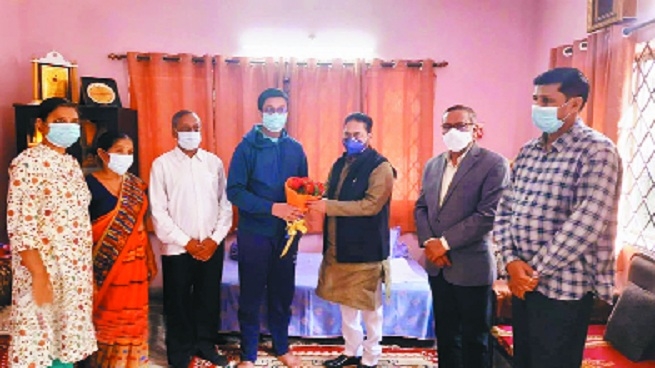 Dr Nitin Raut, Guardian Minister of district, felicitating Shreenabh Agrawal who has won the Rashtriya Bal Puraskar-2021 in Innovation category.
He made the country proud by winning first prize in 'The International Youth Math Challenge', one of the biggest Maths competitions for students from all around the world. The news of Shreenabh being awarded with Pradhan Mantri Rashtriya Bal Puraskar-2021 broke late on Saturday. Dr Nitin Raut, Guardian Minister of district, visited the Agrawals' residence on Saturday and greeted Shreenabh on his achievement. Prime Minister Narendra Modi will be interacting with the awardees on Monday through video-conferencing. A student of Chanda Devi Saraf School, Shreenabh secured All India Rank-3, scoring 99.2 per cent marks in ICSE Std X examination.
He has won several National and International awards including first prize in International Essay Competition (2018) organised by Government of Japan, first prize in Pendle War Poetry Competition-2018, London, in Under-18 Overseas category. He was part of World Peace Leaders' contingent for a live interview conducted by Radio Chico Schweiz Switzerland in September 2019. He won 'Himalayan-2016' title in Vidyarthi Vigyan Manthan at IIT-Delhi. Shreenabh has to his credit two books, five research papers. Also, he has secured one patent 'Triple Lock Bore Hole Protection Lid'. His research paper 'Mahila e-Haat -- A Gender-based e-Commerce Initiative' was chosen for IIM-NASMEI Summer Marketing Information Systems Conference-2019 at IIM-Indore. In National Children Science Congress-2019, his project got an 'A' grade and citation.