Red-flagging of easy flow of Chinese weapons in Myanmar and India by Intelligence agencies is fast giving credence to New Delhi's suspicion that damaging India's 'Act East' projects is now a top priority in China's strategic thinking. The influx of Chinese weapons and security threats flagged by various agencies is in tune with Beijing's gameplan even as it stretches the eastern Ladakh stand-off into a multi-region theater of action. Rich haul of AK-47s, M-16s and Chinese pistols are headlining recoveries in the north-eastern States over last few months. Intelligence agencies have warned of an upsurge in insurgent activities to disturb Centre's developmental projects under way in the North-East. The scope and depth of China's support to terrorist groups in the region has raised antennae within security circles in New Delhi. The Intelligence Bureau has reported regular contact between prominent insurgent groups in Assam, Manipur, Nagaland, Mizoram and Chinese Intelligence agencies. All are big beneficiaries of Chinese largesse and weapons.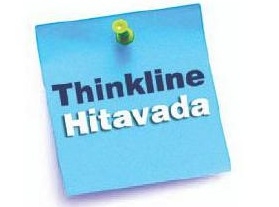 Training of insurgent groups in the North-East, providing arms and ammunition and harbouring exiled militants and leaders have remained tested components of China's 'diploterrorism' against India since the 1960s. The seizure of a large consignment of Chinese-made weapons in Mae Sot district on the Thailand side of the Myanmar-Thailand border has reignited questions on the big push by China to its policy in a bid to encircle India from all possible sides. The growing foray of Chinese 'study ships' in the Indian Ocean Region (IOR) and Indo-Pacific Region, too, is part of the same playbook as Chinese navy seeks further footprint in the maritime spaces around India. India has upped guard in the Indo-Pacific and IOR through a final push to the Quad formation with the United States, Japan and Australia. The Malabar naval exercises was a terse message to China to stop its maritime misadventure. Now, North-East presents a renewed challenge to the security forces. They had earned a spectacular success in taming down insurgency to a large extent and paved way for development of the region. Peace treaties between the Centre and rebel groups led to infrastructure boom and wide network of plush highways that is slowly changing the face of north-eastern States.
It is now becoming a big point of indignation for Beijing. Security experts are now apprehending that the confiscation of illegal Chinese weapons may be a tip of the yet another attempt by Beijing to rekindle insurgency in the NorthEast. Insurgents from the north-eastern States have been sheltering for years in Myanmar and present a security challenge for India. Some prominent insurgent organisations from Assam, Manipur, Nagaland and Mizoram have historically benefited from Chinese largesse and weapons. Some of these are now pursuing peace processes with the Government of India. Breakaway factions such as the United Liberation Front of Asom (Independent) also remain active. Its leader Paresh Baruah reportedly maintains regular contact with Chinese Intelligence agencies. Putting the present tensions along the Line of Actual Control (LAC) and Beijing's dilly-dallying in disengagement of troops from friction points in context, India has no leeway left to lift foot off the pedal in sensitive borders in the North-East Region.
The Mae Sot district on Thailand border has emerged as a hotbed of insurgents of all ideological persuasions and a preferred area for transportation of arms and ammunition. Weapons seized in the district are not seen with the Arakan Army (AA), United Wa State Army or the Kachin Independence Army (KIA) active along the Myanmar-India border. The Arakan Army is getting help from the Kachin Independence Army (KIA) and reportedly trained by China. The seized weapons are original and Chinese-made. Usually these weapons are smuggled to Indian rebels on the border with Myanmar and the AA as they pay good prices, according to local sources. Renewed attempts by insurgent groups in the North-East are indicators of the rebels being easily lured into the Chinese trap of money and weapons to impact India's 'Act East' Policy. A report published by the European Foundation for South Asian Studies (EFSAS) states that the 'Act East' Policy represents "an ambitious reformulation of India's security policy abroad", which, "if successful, can enhance India's economic and political role in the regional security architecture". It comes as a direct threat to Chinese President Xi Jinping's imperialistic Belt and Road Initiative (BRI) that aims to amalgamate larger Asian and European markets.
India's economic rise is seen as a big impediment to Jinping's expansionist plans. The slow progress on ambitious projects lined up as per the 'Act East' Policy is a clear message of Chinese hand at work in scuttling India's plans to promote trade and tourism in the Eastern neighbourhood. The Kaladan Multi-Modal Transport Project - designed to connect Kolkata with the Myanmarese port of Sittwe by sea and thereon moving northwards by the Kaladan river to Paletwa and a long stretch of road from there to Mizoram - is a prime representation of what China can do with its covert tactics. The project is under constant threat of the Arakan Army which has wholesome backing from Chinese Army and Intelligence agencies. The project has slowed down and set to miss its 2021 completion deadline. Despite a successful joint 'Operation Sunrise' undertaken by Indian Army and Myanmar Army against the Arakan Army, the Kaladan Project remains under threat. China's use of violence by ethnic militias in Myanmar against India demonstrates the violent side of its Belt and Road Initiative (BRI).
Beijing is associating itself with the lowestlevel of terrorism in order to attain its diplomatic objectives. The tactics are manifested in different forms in other regions of the 3,400 km border with India. Under Jinping, the overtures have now become a conventional State policy. Frequency of intrusions, magnitude of the clashes along the border and sudden surge in insurgent activities in the North-East coincide with the rising stature of India in the global ecosystem. A multi-pronged security push in consonance with the changing political situations in Myanmar and Thailand is the new imperative as the Dragon raises its fangs in the northeastern States.