Using term children foreign terrorist fighters may lead to stigmatisation: India at UN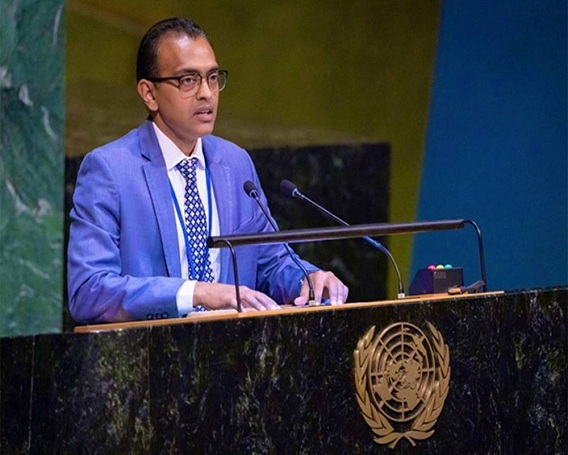 By Yoshita Singh :
UNITED NATIONS,
INDIA has said the use of the term foreign terrorist fighters for children may lead to stigmatisation and dehumanisation, underlining the need for nations to develop tailored and conflict-sensitive approaches to ensure repatriation, rehabilitation and reintegration of teenagers affected by armed conflicts. India's Deputy Permanent Representative to the UN Ambassador K Nagaraj Naidu said at the UN Security Council Open Arria Formula meeting on 'Children and Armed Conflict' organised by Russia that the Resolution 2178 (2014) of the Council defines who foreign terrorist fighters (FTFs).
"There is a general tendency to extend the term to their families. Using the term FTFs for children may lead to stigmatisation and dehumanisation," he said. The resolution condemns the violent extremism, which can be conducive to terrorism, sectarian violence, and the commission of terrorist acts by foreign terrorist fighters, and demands that all foreign terrorist fighters disarm and cease all terrorist acts and participation in armed conflict.
Naidu underlined that the treatment of children affected by the FTF phenomenon should be based on respect, protection, and fulfillment of their rights as defined by the international human rights law, in particular the Convention on the Rights of the Child (CRC) and the International Covenant on Civil and Political Rights (ICCPR) and the international humanitarian law, as applied locally by relevant national laws. He told the meeting that India recognises the "urgent need" for member states to develop tailored, context- and conflict-sensitive approaches to ensure prosecution, repatriation, rehabilitation, and reintegration of children of FTFs.